News &
Events
Workshop on 'Affordable Motion Capturing for Gait Analysis, Clinical Rehabilitation and Sports'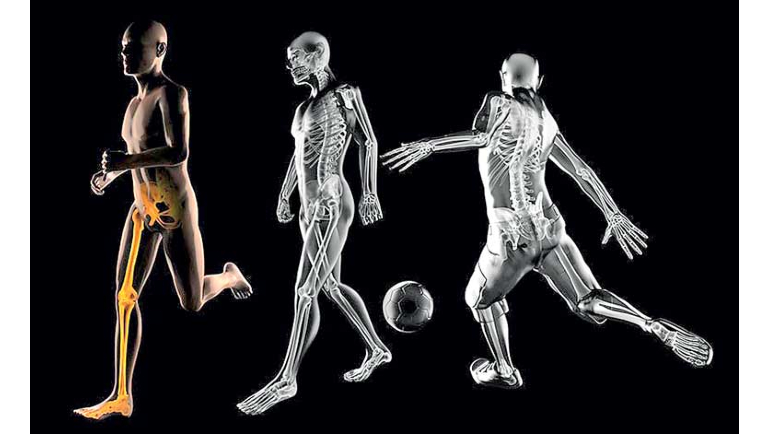 The Centre for Biomedical Innovation (CeBI), Sri Lanka's pioneer centre dedicated to the development and commercialisation of biomedical products, is to hold an online workshop on 'Affordable Motion Capturing for Gait Analysis, Clinical Rehabilitation and Sports' on 30 July from 1:30 to 5:30 p.m. This will be the sixth workshop held as part of the Moratuwa Engineering Research Conference – MERCon 2021.
Motion capture technology has been around for years and it has widely been used in the fields of sport and rehabilitation medicine in developed countries. Yet, due to its high cost, motion capturing, gait analysis, and plantar pressure measuring technologies are still unavailable in Sri Lanka's public medical care. This leaves the majority of public and clinical practitioners cut off from the technologies and healthcare progress available in the developed world.
In rehabilitation medicine in Sri Lanka and the South East Asian Region, a large community of people are served with minimal facilities whilst almost solely depending on the experience of the few physiotherapists, podiatrists, orthopaedic and vascular surgeons and other clinicians and orthotists working in the medical sector.
Motion capturing systems provide clinicians with valuable metrics and motion data that can guide diagnosis, analysis and treatment, thereby improving treatment outcomes. The applications include paediatric gait, prosthetic and motor related disabilities, postural deformities, geriatric disabilities, and rehabilitation from injuries.
The application of motion capturing, gait analysis and pressure analysis is not limited just to the medical field, it extends to sports as well and the application for such is indeed promising. Analytics and big data in sports can help in achieving success for national teams through sports analytics, player management, as well as training and coaching management tools.
Athletes benefit from the use of motion capturing as it increases understanding of the athlete's movements, thereby increasing performance, improving technique, and preventing injury. With the backdrop of the soon-to-commence Tokyo 2020 Olympics, for athletes of Team Sri Lanka in future Olympic Games, the hopeful introduction of affordable motion capturing technology in Sri Lanka ensures that they are able to be on par with teams of other countries that have already adopted the technology.
In order to meet the needs of sports and clinical rehabilitation in Sri Lanka, CeBI in collaboration with Kairos Sensing Ltd. and clinical rehabilitation partners from the University of Colombo and MJF Foundation, have been working on developing a more affordable solution for motion capturing.
The workshop that is being held emphasises on affordable solutions in motion capturing technology with examples from clinical rehabilitation, gait analysis and sports, aimed at engaging and informing local researchers and clinicians alike on practical ways to bring these technologies into their practices.
The experience of the clinical, sports and engineering members engaged in R&D, commercialisation and clinical applications in this field will be related, along with practical demonstrations of the commercially available motion capturing systems. This allows the audience to gain first-hand experience in order to be able to apply the learnings for the benefit of future work.
The speaker line-up consists of: CeBI Director, University of Moratuwa Senior Lecturer in Biomedical Engineering, and Kairos Sensing Founder Dr. Pujitha Silva; Swinburne University of Technology, Australia Senior Lecturer in Biomechanics Dr. Oren Tirosh; MJF Charitable Foundation Head of Rehabilitation Services, Cerebral Palsy Lanka Foundation (CPLF)Founder/Director, and National Centre for Children with Cerebral Palsy and other Developmental Disorders (NCCCPDD) Director Gopi Kitnasamy; Lecturer in the University of Colombo Faculty of Medicine Department of Allied Health Sciences Cinthuja Pathmanathan; Faculty of Health, University of Canberra, Australia Research Institute for Sport and Exercise Science PhD Candidate Udana Bandara; Bath Rugby, UK Data Scientist and Leeds Beckett University, UK PhD Candidate Jayamini Ranaweera; University of Moratuwa Department of Electronics and Telecommunication Junior Lecturer Kithmin Wickramasinghe; Kairos Sensing Research Engineer Sanjaya Mallikarachchi; CeBI Research Engineer Chathurani Dias; and moderated by University of Ruhuna Department of Electrical and Information Engineering Senior Lecturer Dr. Noeline W. Prins.
Participation for the workshop is free-of-charge – the clinical biomechanics community including medical professionals, prosthetists and orthopaedists, medical equipment companies, students, engineers, researchers, sports scientists and coaches, hospitals, rehabilitation centres, and private clinics, are all welcomed to join. Visit
mercon.mrt.ac.lk/workshops.html
to register, or write to
cebi@uom.lk
.
This article was taken from the
Daily FT