News &
Events
When sewing becomes a small business.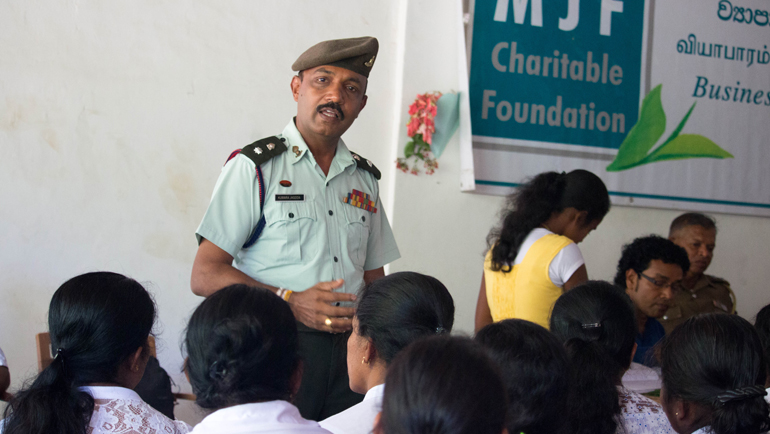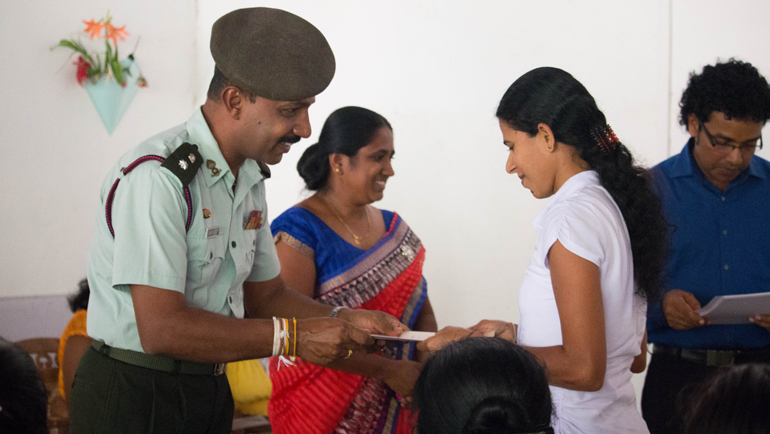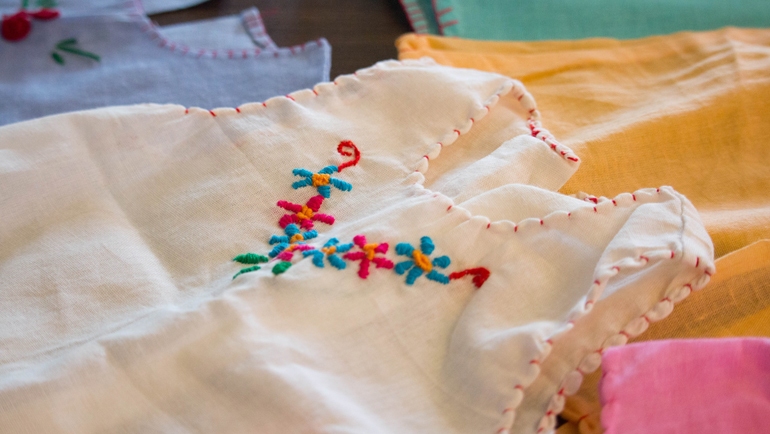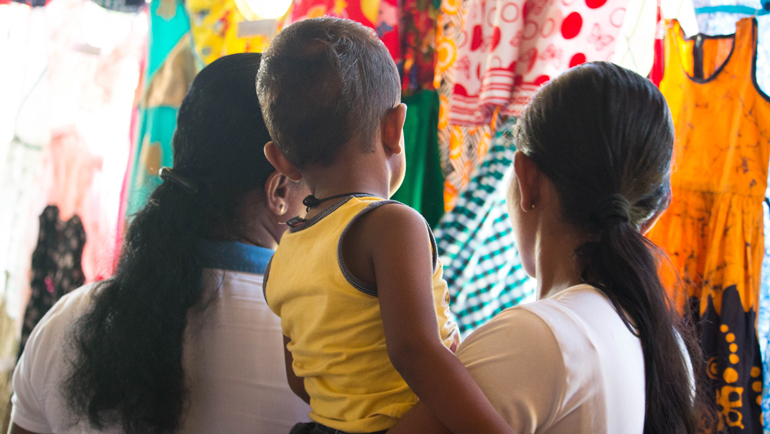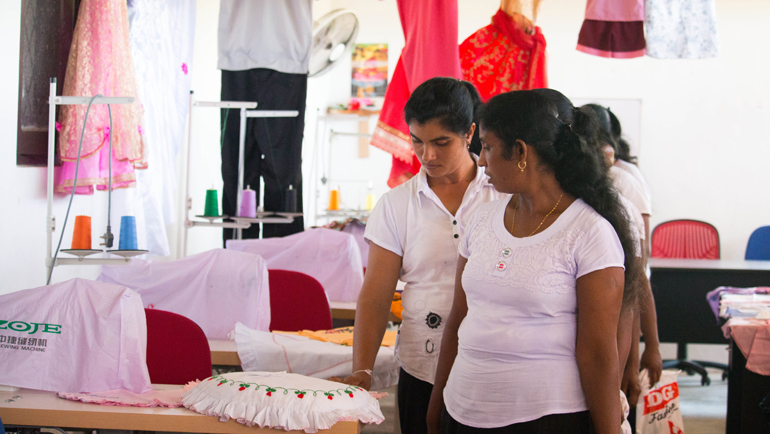 Village sewing classes are thriving at the MJFCF, Centre in Pahalalanda, with the first year of trainees already pursuing their own tailoring businesses.
The Resource Centre in Pahalalanda provides community support, by giving women of the village the necessary resources to rise above their challenges and successful thread the needle of their lives. Over 6 months of sewing and tailoring training, women acquire skills and therefore enhance their sense of ability, confidence in themselves and eventually allows them to lead self-sustaining lives. After taking the short-term training at the Gemi Aruna Society Centre funded by MJFCF, many women in the area who used to sew clothes for penny-pay, have taken tailoring and starting their own small-scale business and well on the way to financial solvency.
The certificate presentation ceremony of Vocational Training programme at, Pahalalanda was held on the 1st of June with the participation of Lt. Col. Kumara Jagoda - Commanding Officer of Civil Defence Training Centre in Pahalalanda, Inspector Anura - 2nd in Command, Civil Defence Force Headquarters in Ampara, MJFCF staff, the representatives of Gemi Aruna and women from previous and new batches. The ceremonial event which was followed by an exhibition was a celebration of their successful completion of the dressmaking course. The exhibition was a vibrant display of dresses, saris, skirts, baby frocks and school uniforms made by the students. Their work reflected creative expressions, and their smiles showed the self-confidence and the pride that comes from earning an income of their own.
Lt Col. Kumara Jagoda in his motivational speech shared that "Coupled with a positive mindset and excellent skills, a business can be used as a mechanism to solve social problems. Attract positive people into your life. Believe in your potential and always strive for the best by reminding yourself the famous quote "If you are born poor it is not your mistake, but if you die poor it is your mistake."
The MJFCF Resource Centre abound with success stories and MJFCF continues to explore what more can be created by the community.
Guidance for these women does not stop when they complete the Dress-Making Course. MJFCF staff make frequent follow-up visits to check their needs, to reassure that they flourish and not falter in their micro-enterprises. Through the steady encouragement and support of Vidatha - The Technology Transfer (Vidatha) Programme which seeks to transfer scientific knowledge and research innovations of scientists to the Micro, Small and Medium Entrepreneurs (MSME) at grass root level through an island–wide network of Vidatha Resource Centers (VRC), women will be able to achieve excellence in manufacturing garments which are on par with market standards and the latest trends. The Centre hopes to open new avenues for the trainees to start a group business with a network of markets and proper mechanisms of conduct, reporting and business management.
The women beneficiaries are grateful to MJFCF for having supported them and believing in them. It continues to be a source of inspiration for many other marginalised village women in the work that they do and the positive stand that they take in their own lives. From now on the threads of their story weave into at the essence of Dilmah, founder Merrill J. Fernando's vision of making business, a matter of human service.
Those who completed the course were excited to have a photograph taken of them showing off the garments that they made.
"Contentment that one gets when we create something for someone helps us feel good about ourselves, and gives us the motivation to do more." - Seetha Ranjani, a beneficiary of MJFCF Centre, Pahalalanda.