News &
Events
The School Bag Project by Tokai Coop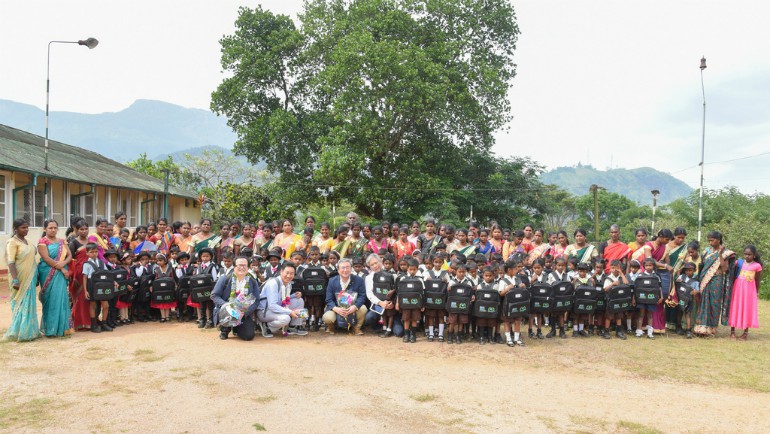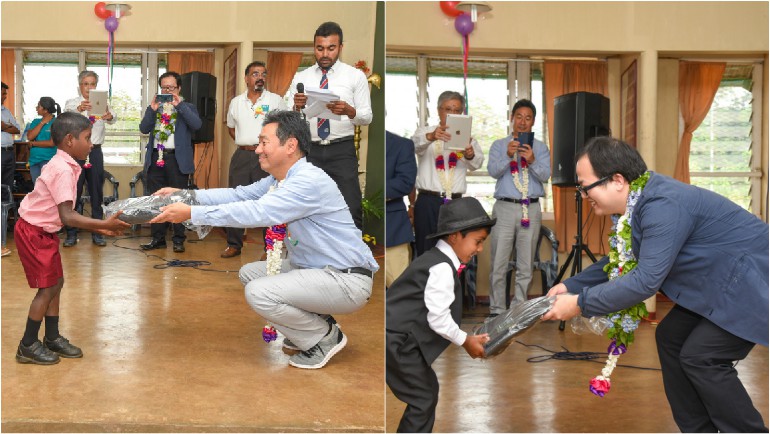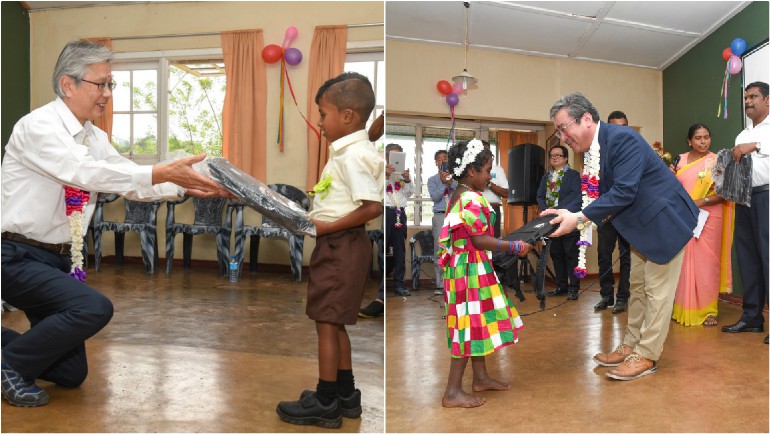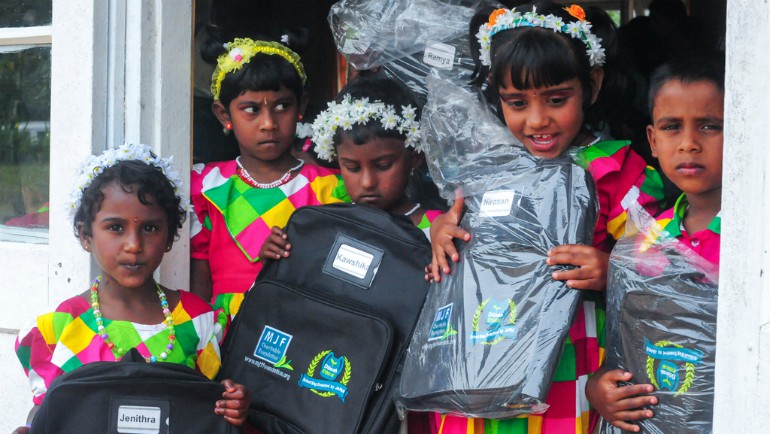 Tokai Coop - Consumers Cooperative, along with Dilmah's distributor in Japan - Waltz Co. recently arrived in Sri Lanka for a worthy cause. The team donated 87 school bags to the children from the estate communities at a special ceremony which was held at the Craighead estate. Everyone had a great time while the tiny tots entertained the guests with a colourful and delightful performance on stage. Their faces lit up with smiles as they wore their new bags – showing their excitement to go to school for the first time.

"To see some of the little kids with big smiles and bright eyes, it's pretty rewarding. I was impressed by their energy and enthusiasm today. We are confident that they will have a great future." said Mr Yamamoto - Executive Officer, Tokai Coop.

Based in Central Japan, Tokai Coop is a union of consumers who value product quality, safety and reliability. From marine biodiversity conservation in Okinawa to reforestation in Hokkaido, the cooperative has been doing many local and international projects to help the sustainable development of regions which are under crisis.

"Currently, we are involved in many programmes that are aligned with the Sustainable Development Goals. We respect the philosophy of Dilmah and that is what made us contribute to an initiative by MJF Charitable Foundation in a visible form. Part of the profits from our Dilmah sales in Japan went into the funds - from which we purchased 87 school bags. Today, we are so happy that we had the opportunity to bring these school bags and present them to the children from the estate community." said Mr Mogi, Managing Director of Tokai Coop.

Representatives of Tokai Coop and Waltz Co. concluded their tour by visiting the MJF Centre - West in Moratuwa. Mr. Makoto from Walz Co. who has been to the MJF Centre in Moratuwa several times said that it brings him great pleasure to see the Centre evolving with more activities, facilities and children. "What is great about this Centre is that, it not only supports the empowerment of children but also the local women in the area - creating a life of dignity and opportunity for all."

Senpagamalar, a preschool teacher at the Childhood Development Centre in Craighhead Estate expressed her gratitude towards the team on behalf of the children, parents and staff. "We are thankful to the Japanese group for their generosity and love. Look at how happy the kids and parents are. The school bags will give these kids the confidence they need to take hold of their future and start school in good spirits.