News &
Events
MJF Foundation Launches First Tri-Lingual Online Channel on Disability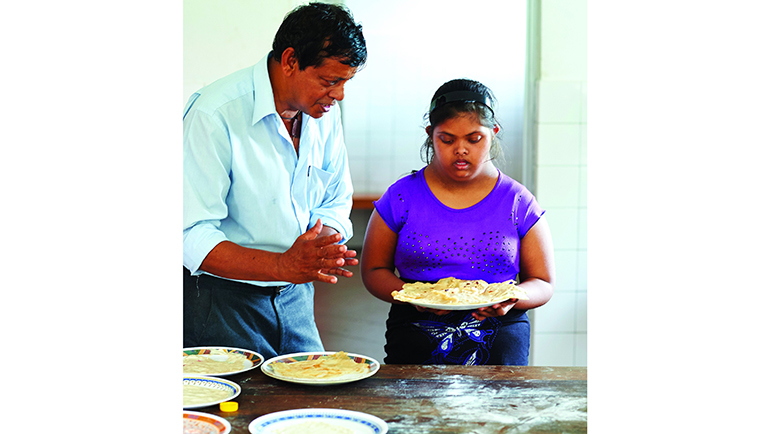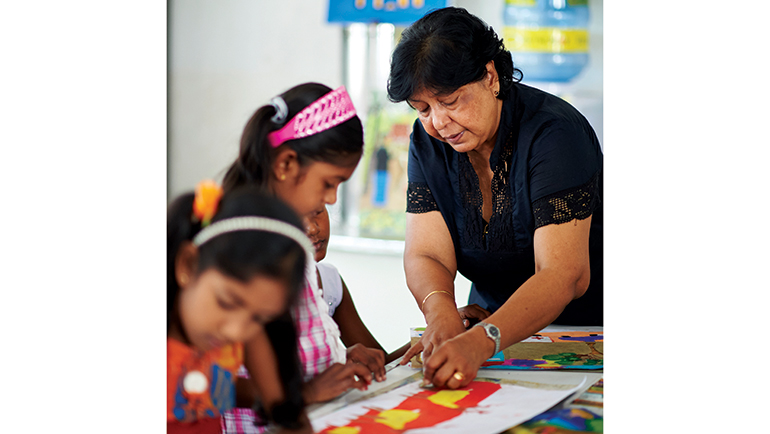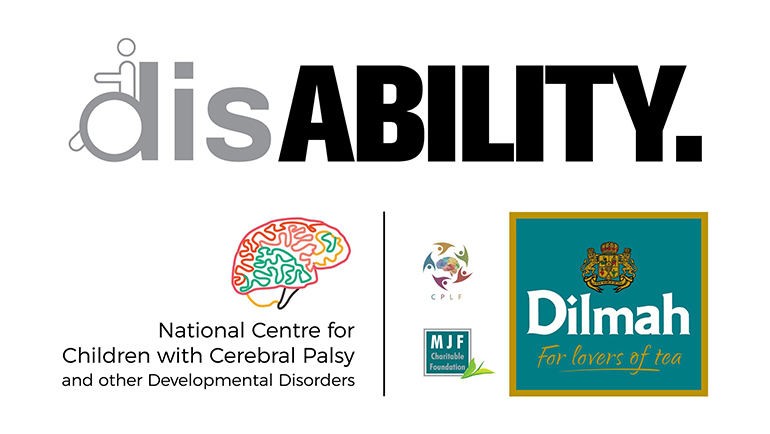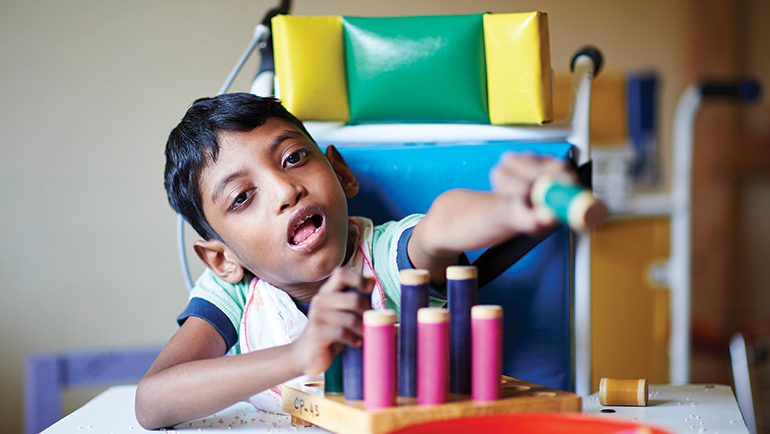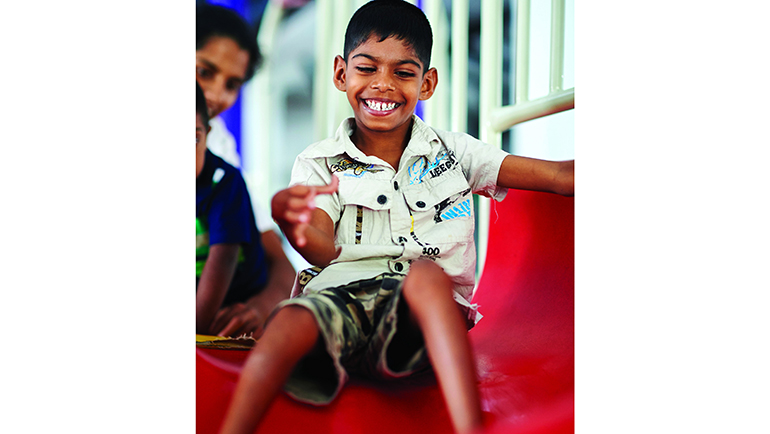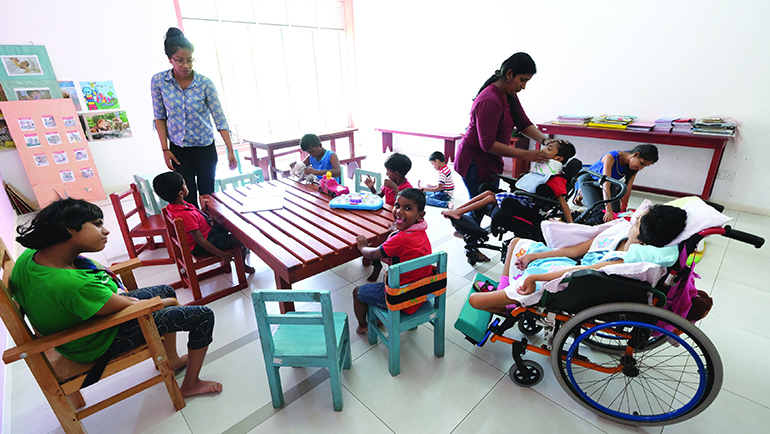 Colombo, 30th June 2020 –The Merrill J. Fernando Charitable Foundation launched "disABILITY," an English, Sinhala and Tamil, YouTube channel that will share information, access to therapy and practical guidance for the care of children with disabilities. The Disability channel aims to support families, caregivers and medical practitioners in rural Sri Lanka and South India.
The disABILITY channel offers free, on demand content for parents and caregivers of children with Cerebral Palsy (CP), Down Syndrome, Autism and other Childhood Disabilities who may not otherwise have regular access to medical professionals, therapists and guidance on lifeskills development. Parents can access resources to create a conducive environment for the development of their child. The channel also seeks to support parents through online peer support groups in Sin hala and Tamil. disABILITY will connect caregivers with others who are experiencing similar challenges, while also offering access to specialized therapists and doctors.
Dilmah Founder established the MJF Foundation to fulfill his wish to share the success of his Dilmah business. He explained his reasons for forming his foundation. "There is a purpose beyond profit and this is it. The satisfaction I derive from seeing these children and their families blessed is greater than any commercial success I have known." His son Dilhan, CEO of Dilmah and Trustee of the MJF Foundation added, "Down Syndrome, Cerebral Palsy and other developmental disorders are stigmatized to an unacceptable extent. We want parents to know that there are many others who face the same daily challenges, and we want to ease their burden. Technology is an enabler that we will use to offer that support, and the specialised guidance that mothers, fathers and caregivers need to nurture ability in children with these disorders".
Most children and people with disability require holistic interventions – the Channel breaks the sessions down into five categories: Family Resources, Therapy, Education & Lifestyle, General Health and Advocacy. "Even today, disability remains a social stigma and its impact on the individual and their entire family are not discussed openly". says Gopi Kitnasamy, Head of Rehabilitation for the MJF Foundation and a Director at NCCCPDD. "We hope to dispel common misperceptions and highlight the ABILITY in each child and young adult".
Established in 2016, The National Centre for Children with Cerebral Palsy and other Developmental Disorders began as a joint venture between Cerebral Palsy Lanka Foundation and MJFCF. In 2017 the first Augmented Alternative Communication (AAC) app in Sinhalese and Tamil "Avaz" was launched with support from the Disability Studies Unit at the University of Kelaniya to enable those unable to express themselves verbally with a communications tool. In 2018 a series of trainings and workshops for midwives, medical practitioners and families commenced with partners including World Vision Lanka, Cerebral Palsy Alliance Australia, Mulit Agency International Training and Support UK, Madras Dyslexia Association, Vidhyasagar and Sathya Special Schools from India. In 2019 a Cerebral Palsy Hotline 0777 116 116 was launched in October including a nationwide campaign to raise awareness on CP and community prevalence. The Channel can be found via the link https://bit.ly/LookBeyondDisability.
A minimum 15% of the pre-tax profits from the global sales of Dilmah Tea, and the activities of the MJF Group are used to fund the humanitarian work of the MJF Foundation including NCCCPDD. These extend to supporting sustainable livelihoods, vocational training, nutritional support, education, and a host of projects. Settlor Merrill J. Fernando committed Rs. 450MN towards relief and post Covid recovery.
The Merrill J. Fernando Charitable Foundation and the National Centre for Children with Cerebral Palsy and other Developmental Disorders (NCCCPDD)
MJFCF and NCCCPDD are the MJF Group's philanthropic and disability initiatives. They work in 14 of Sri Lanka's most vulnerable locations in terms of poverty. Over 15% of Dilmah's and the MJF Group of Companies annual pretax profit are dedicated to working with communities and habitats in some of the poorest and most vulnerable parts of Sri Lanka. Together they fulfill Dilmah Founder Merrill J. Fernando's vision of making business a matter of human service in a sustainable manner.