News &
Events
LIFE STYLENIGHT MARKET, Street Food and Musical Fiesta with a Cause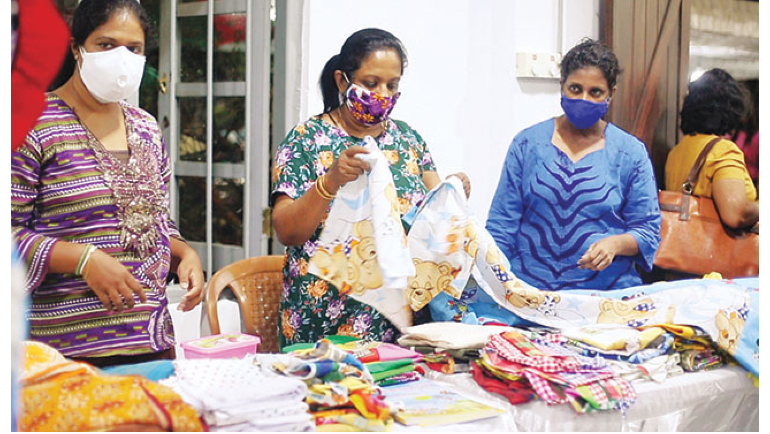 The second edition of the Nightmarket, an outdoor fair organized by Dilmah's MJF Foundation will be held at its Centre in Moratuwa on Saturday, October 30th from 5:30pm onwards, the organizers said in a news release.
"The theme this month revolves around Halloween and provides an opportunity to support small local businesses and first time entrepreneurs impacted by the pandemic. A family oriented fair with something for everyone, this month's Nightmarket promises to provide fun, family entertainment in a socially distant manner," it said.
"Held at the MJF Centre in Katubedde, next to the K-Zone, the event promises live musical entertainment, food stalls, educational stalls and a "not so-Spooky" night tour of Sri Lanka's first urban arboretum. A seasonal movie for children is also part of the line-up. The event will also feature Dilmah Conservation showcasing their publications and their educational series around beekeeping and home gardening.
"In addition to supporting business, the fair also hopes to support veteran and aspiring musicians who have been affected by the lockdown. The stalls feature a range of products from clothing, foodstuff, services, natural products, and jewellery featuring both first time and experienced vendors."
"Nightmarket is an opportunity for those entrepreneurs that grew out of hardship – it gives them a chance to engage with consumers, listen to them and learn how to sell products that are aligned with the market." said Dilhan C. Fernando CEO of Dilmah and Trustee of the MJF Foundation. "It supports entrepreneurship a subject that is close to my father's heart and his philosophy of making business a matter of human service" he said.
All stalls are provided at no cost; the only guidelines for participants is that the product must be an original item produced by them or others with a sustainable background. As a zero waste event, all stalls are required to adhere to the stringent guidelines around sustainable packaging and waste.
Visitors will also receive a glimpse of the services provided at the MJF Centre which offers free IT courses, a culinary school, other vocational training, after school programmes for children, English classes for youth, sewing and cookery classes for adults, programmes for senior citizens and education and therapy for children and youth with disabilities.
For further information or to book a stall please call 070 1888 323 or email
info@mjffoundation.org


This article was taken from
The Island