News &
Events
Hilton supports Dilmah's ECHS in inspiring next generation of chefs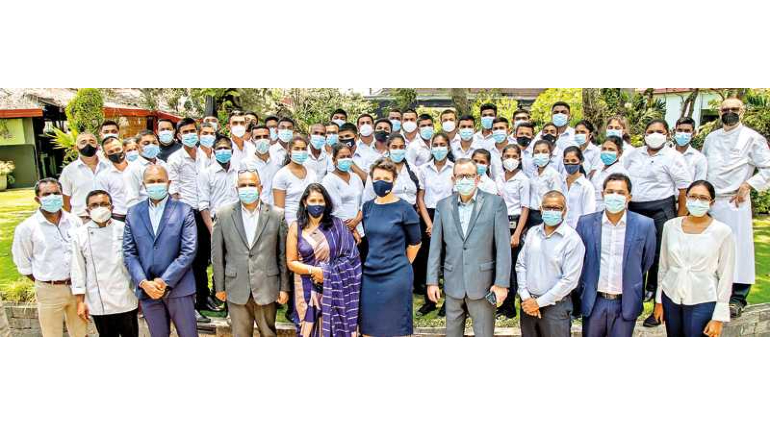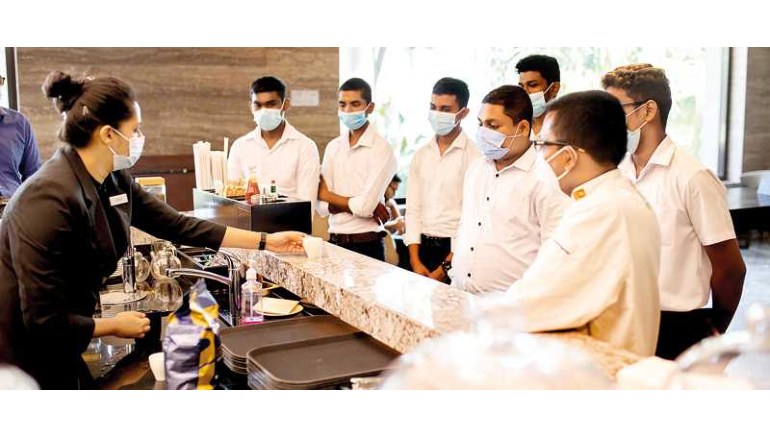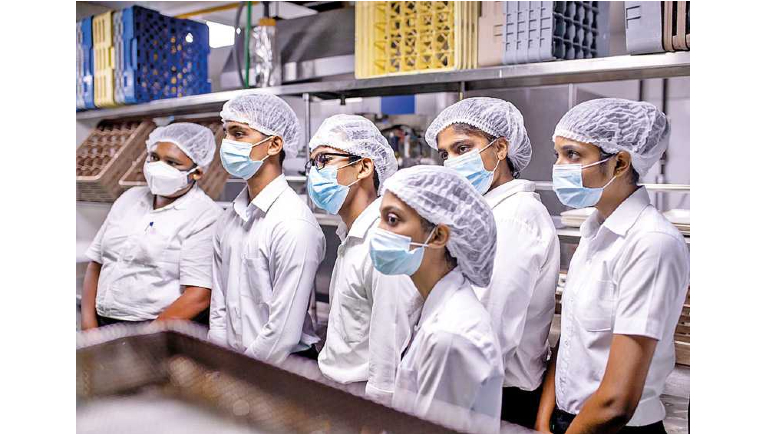 The Hilton, Colombo supported a visit by the students of the current intakes of the Empower Culinary and Hospitality School (ECHS) which introduced them to all aspects of a hotel and its inner workings. An industry social initiative by Dilmah's MJF Foundation, ECHS has trained 174 individuals and allowed them access to rewarding careers in the hospitality industry since 2016 and is the only free, fully accredited World Association for Chefs' Societies (WACS) institute in Sri Lanka.
The students who will graduate in May 2021 had the privilege of receiving first-hand insight into hotel operations in one of the World's first and finest global hospitality chains and were treated to a personalised star class tour of The Hilton Colombo. The tour included a Q&A session, a guided kitchen and room visit and a fine-dining experience.
Dilmah's ECHS values hands-on practical and professional exposure for its students, ensuring that they are kitchen ready by graduation.
"The whole experience enriched my exposure to the world of hospitality and inspired me to work my way towards my aspirations," said Shehan Phillip, a student from ECHS West. He further expressed his gratitude to Hilton for their hospitality and kindness.
The ECHS helps youth who are traditionally inclined to vocational training, those unable to pay for their education and who have a passion for cooking but may have had a hard time succeeding in the industry or discover new pathways for their future. For many, like Abhilajini from Batticaloa, the visit to Hilton was their first-ever tour to a hotel and fine-dining experience.
"I am grateful to the Hilton Hotel Colombo and Dilmah for giving students like us from the East, the chance to go into the culinary scene outside of where we live," said Abhilajini.
"We are delighted to have the ECHS students from the east and west at Hilton today. By extending our support to Dilmah's initiative, we are glad to be a part of empowering the future of the country in the smallest way possible," said Hilton Colombo Area General Manager Manesh Fernando.
The culinary boot camp at ECHS is designed to equip youth with skills and knowledge that will enable youth to turn their passion into a career and reach new heights in the industry down the road. At every intake, the ECHS students get practical exposure to various concepts they have learned in the class. By working with some of the accomplished instructors and chefs in the country and around the world, the students learn everything from gastronomy to personality development through a well-tailored curriculum that meets the global standards of the industry.
This article was taken from the
Daily FT
This article was also published in
The Island