News &
Events
First Augmentative and Alternative Communication App in Sinhalese Launched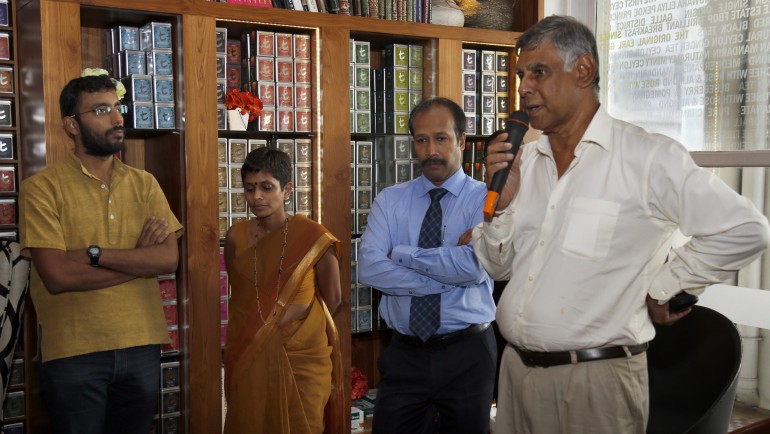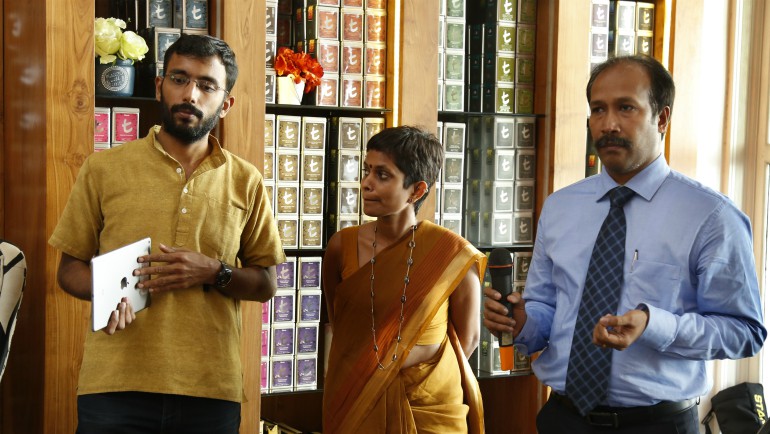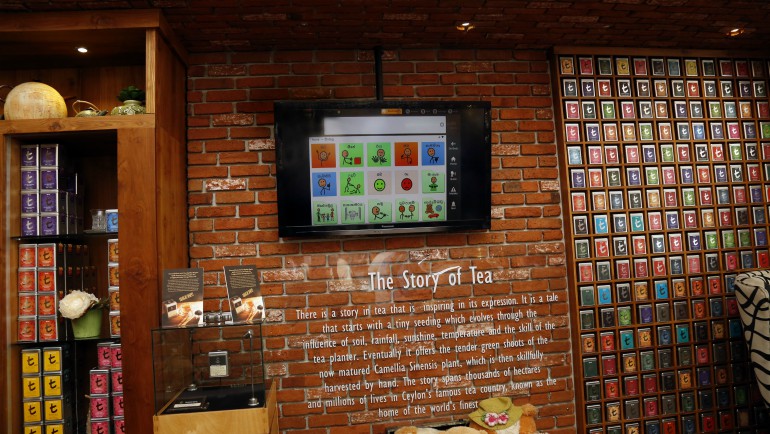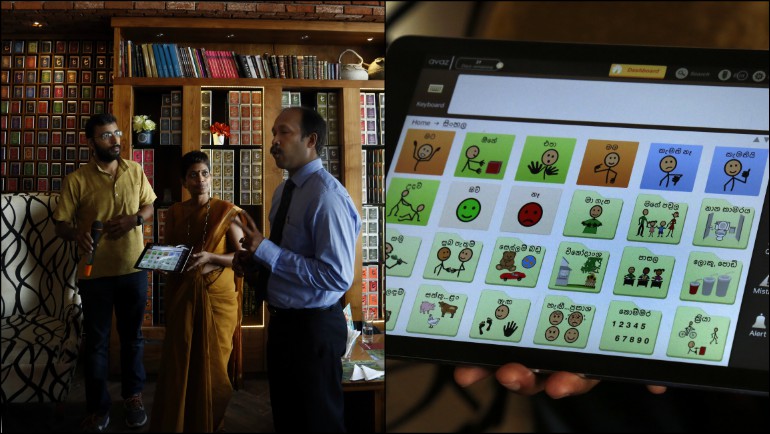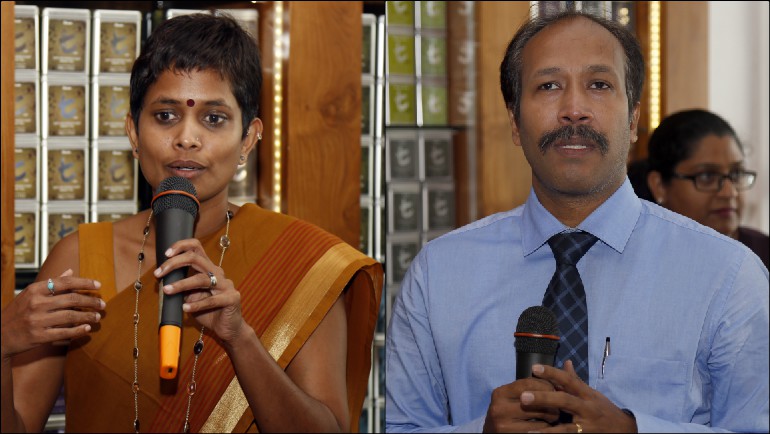 Avaz Sri Lanka is the first Augmentative and Alternative Communication (AAC) app launched in Sinhalese. The picture and text based app contains pre-recorded words and phrases and has the capability to record thousands more so that a customizable version can be used by the people of all ages experiencing difficulties in speech. It is a collaboration between Invention Labs the creators of the Avaz app and the National Centre for Cerebral Palsy and other Development Disorders (NCCCPDD) and is now available on the App store for iOS devices.
Children with autism spectrum disorders (ASD), Down's Syndrome, Cerebral Palsy and other Developmental Disorders experience difficulties in speech. They are unable to express themselves including their needs, thoughts and feelings leading to difficulties in dealing with everyday life. The app aids people with communication difficulties and can be used to supplement or if necessary replace natural speech. It also offers an alternative to paper based versions that need to be replaced with use, wear and tear.
The app is appropriate for young children as well as for adults. Children can say words and create sentences by touching a picture symbol that can speak it out in a voice. For example, if the child is hungry and unable to say the word "biscuit" he/she can touch the picture of biscuit on the Avaz SL app and it would speak the word aloud.
"Most therapists and parents in Sri Lanka currently use an English app or have to continuously replace paper versions of images and texts. Avaz Sri Lanka has been localized to include culturally specific words and phrases and the pre-recorded vocabulary has been designed by a leading speech and language therapist in Sri Lanka." says Gopi Kitnasamy Director of the NCCCPDD and the Chairman/Founder of the Cerebral Palsy Lanka Foundation. "It offers the option for parents and speech and language therapists to customize the vocabulary on it to suit the needs of each individual child or person and extend AAC beyond therapy into the home and classroom – as the child or person grows and their ability to communicate increases, the app is able to grow with them" he added. The app is also currently available in Tamil, a customized Sri Lankan Tamil version as well as an app for the Android platform is in development and will be released shortly.
Narayanan Ramakrishnan Team Leader, Avaz India says "Effective implementation of AAC can increase a child's confidence, independence, social interaction, academic performance, feelings of self-worth, improve social relationships, life activities and overall quality of life. The speech and language therapist along with the support of a multi-disciplinary team working with the child (parents, teachers, occupational therapist, pediatrician) can facilitate this child's use of AAC to communicate effectively. We've developed Avaz as an alternative that is user friendly, can be customized efficiently to ensure that therapists, parents and children are able to communicate easily."
"This app targets a dearth in resources of this nature in Sri Lanka especially in the local languages; there is no better opportunity that we can provide children who have difficulty speaking and their families than the ability to communicate better so that they too may have voice"says Merrill J. Fernando Chairman and Founder of Dilmah and the Settlor of the MJF Charitable Foundation.
Avaz SL is currently available on the Appstore; a 15 day free trial version is available along with a monthly subscription of just under LKRs. 500 and a lifetime subscription available for LKRs. 10,000. It is also available in: Danish, English, French, Swedish, and Spanish as well as 6 Indian languages: Hindi, Kannada, Malayalam, Marathi, Tamil and Telegu.
For further information, please see:
www.cplanka.org or www.cplanka.lk
Avaz is a creation from Invention Labs, which was founded in 2008, by students of Indian Institute of Technology (IIT), a premier educational institution. Avaz has been designed over many years, based on expert feedback from many speech therapists and 100+ parents and children from 25+ schools in India and USA. Avaz evolved into a robust, picture and text based AAC system, and one of the highly rated AAC systems around the world. It is being used by many children across the world including one of the top school districts in the USA and several leading special education schools in India. It was awarded the National Award from the President of India, for Empowerment of people with disabilities, in 2012. It was recognized as one of the top 35 innovations in the world, by MIT's Technology Review, in 2013, and was featured in a TED talk in 2014.
National Centre for Cerebral Palsy and other Development Disorders (NCCCPDD)
The NCCCPDD is a joint venture between the Cerebral Palsy Lanka Foundation (CPLF) and the Merrill J. Fernando Charitable Foundation. CPLF is the first non-profit organization set up to primarily assist persons affected by Cerebral Palsy in Sri Lanka. The Merrill J. Fernando Charitable Foundation is the philanthropic arm of Dilmah Ceylon Tea Company established to formalize activities that were close to the heart of the Founder of Dilmah and his vision to make business a matter of human service.
Together these organizations seek to assist people especially children with Cerebral Palsy and their families and become a centre of excellence which provides world class treatment, services and programs supporting those with CP, their carers and other stakeholders. The NCCCPDD also aims to raise awareness of Cerebral Palsy in Sri Lanka, to build the long-term capacity and educate the public and other stakeholders on CP and other disabilities. The NCCCPDD is located in Ambagahawatte - and offers a variety of therapies to over 72 students on a daily basis. All services offered to students at the centre are free.
Gopi Kitnasamy | + 94 77 755 4328 | info@cplanka.org
Thamindri De Silva | + 94 11 4822359 | thamindri@mjffoundation.org