News &
Events
Dilmah Tea and Kahawatte Plantations donate High Dependency Care Unit to Nawalapitiya General Hospital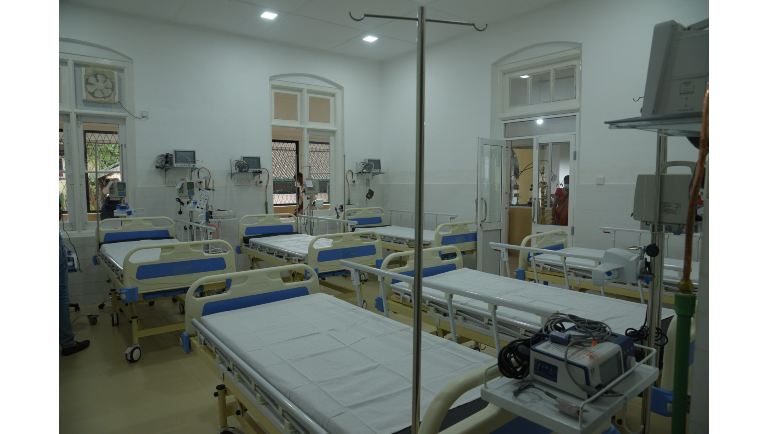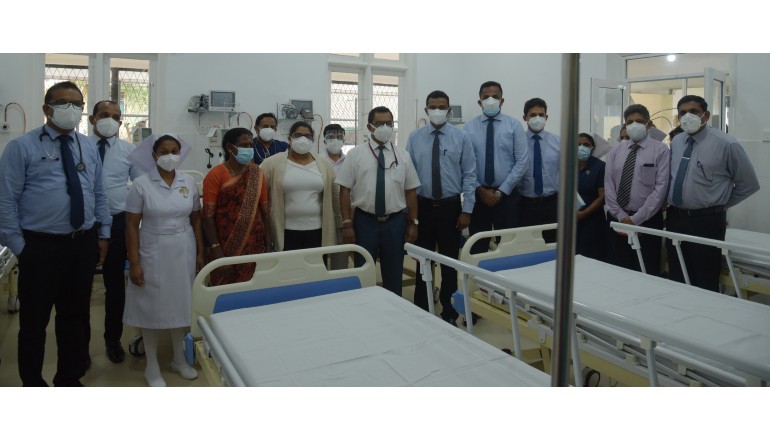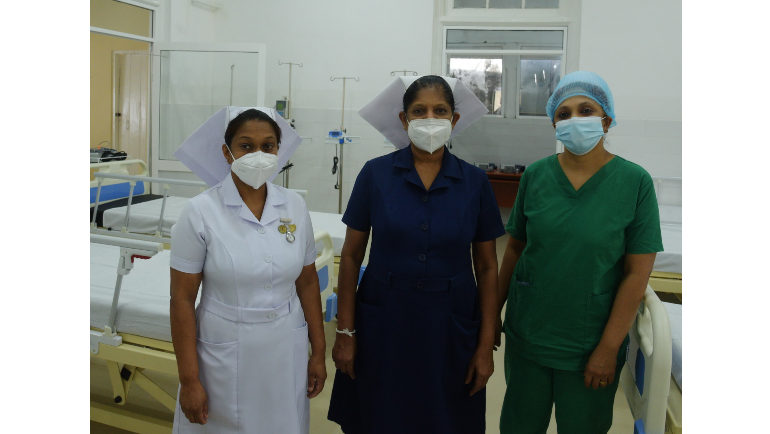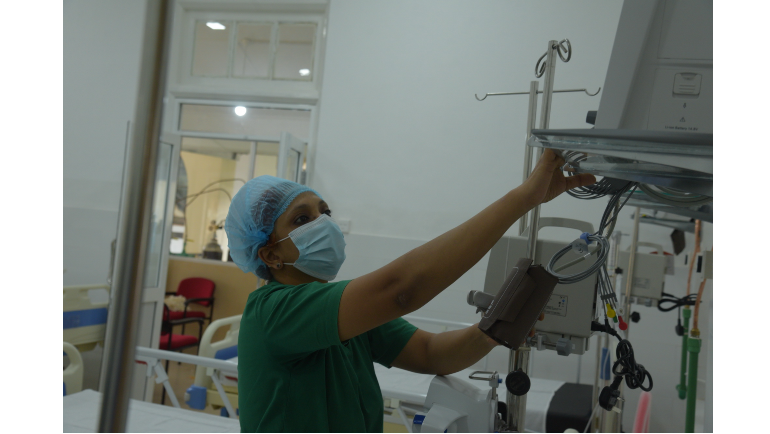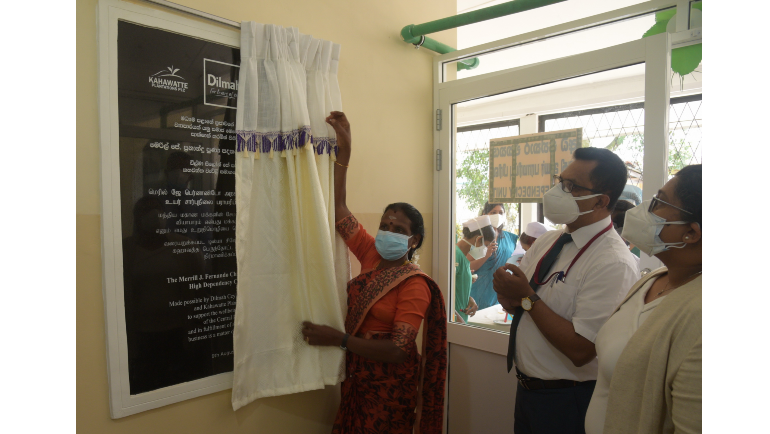 Nawalapitiya, Sri Lanka - The Merrill J. Fernando High Dependency Care Facility was inaugurated on 16th August 2021 at the, Nawalapitiya District General Hospital. The facility is funded by Dilmah Ceylon Tea Company Plc and its associate Kahawatte Plantations PLC with the facilitation of the MJF Charitable Foundation. Named after the Ceylon Teamaker who devoted his life to tea, the facility will provide specialised medical care for the predominantly tea estate workers in Nawalapitiya, also serving the Central Province.
District General Hospital Nawalapitiya (DGHN) currently provides healthcare services for 500,000 people from the surrounding tea estates, and adjacent Kandy and Nuwara Eliya districts. Current hospital capacity is not sufficient to accommodate demand, especially pandemic related patient surges. The 680-strong staff at DGHN were treated to lunch alongside the opening, in appreciation of their dedication. A broader, regional food & nutrition programme is being formulated with details to be announced shortly.
The High Dependency Unit is housed in a structure that has been comprehensively refurbished to expand DGHN's clinical care capacity and strengthen its COVID 19 response. The benefit from the unit will go beyond the pandemic in strengthening the hospital's capacity to care for high risk patients. The HDU includes the most advanced medical equipment and respiratory support systems to manage patients with severe COVID-19 and other respiratory ailments.
"We are grateful for the efforts of Dilmah's MJF Foundation and Kahawatte Plantations. A comprehensive HDU is a timely need for the hospital in the management of COVID 19 patients who suffer from respiratory distress. This will expand our capacity to save lives closer to their source without having to transfer patients and serve the needs of our population locally" said Dr. M. Nihal Weerasooriya, Provincial Director of Health Services in the Central Province.
Dilmah Tea Company PLC Kahawatte Plantations PLC and Package Care Ltd, - all part of the MJF Group - collaborated with the Provincial Health Services in the Central Province to support this initiative. This ensured quick, cost-effective and efficient refurbishment of the facility, procurement and installation of specialized equipment.
The HDU at DGHN is part of a wider Dilmah – MJF Foundation programme overhaul for the plantation sector. The Foundation was established by its Settlor, Merrill J. Fernando to use earnings from his Dilmah Tea business to serve humanity. Its activities in the tea plantation sector include emergency relief for families in COVID related distress, study support, entrepreneurship development, childcare, nutrition, education support and other initiatives related to the general welfare of the workers. Amongst other achievements the MJF Foundation Scholarship programme has produced doctors, lawyers, entrepreneurs and a magistrate from amongst the children of tea estate workers.
"We face a health crisis of unprecedented magnitude. Every individual and business has an obligation to do what is possible to ease the pain that the pandemic is causing. Our business was formed by my father with the purpose of serving humanity and this Merrill J. Fernando High Dependency Care Unit in Nawalapitiya is a part of the fulfilment of that pledge." said Dilhan C. Fernando, son of Merrill J. Fernando and CEO of Dilmah Ceylon Tea Company.
Dilmah and Kahawatte Plantations continue to support the plantation community, its initiatives range from healthcare and education to livelihoods support, skills training, and infrastructure including housing. In May 2021, a total of SLR 2.3 million was raised and matched twice over by Dilmah's MJF Charitable Foundation as part of the sector wide Stronger Together Initiative.
The MJF Foundation is funded by its Settlor's commitment to 15% for Humanity from the pretax profits of Dilmah Tea and ancillary MJF Group companies including Kahawatte Plantations, Package Care Ltd., Forbes & Walker, PrintCare and Resplendent Ceylon. In addition to its plantations programme, the Foundation has Centres for Empowerment, supporting communities in some of the poorest parts of Sri Lanka with education, vocational training, agricultural entrepreneurship, support for microbusiness, nutrition support, IT Education, and programmes for women, youth and children with disabilities. The Merrill J. Fernando Foundation has also partnered with MilleniumIT Esp, 99X, Fortude and Microsoft in developing unique disability and teletherapy apps. Prior to the current restrictions the Foundation supported 6,000 people across Sri Lanka daily, with a larger number expected to benefit once pandemic related limitations can be lifted.
This article was taken from the
Daily FT