News &
Events
Dilmah's MJF Centre East Opens Cashew Processing Centre for Smallholders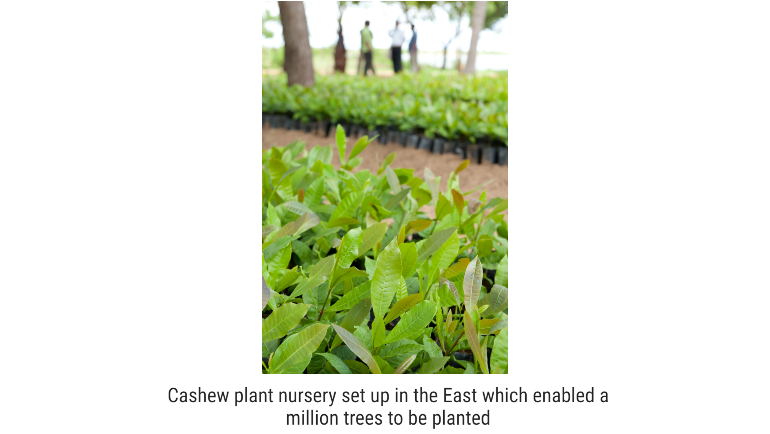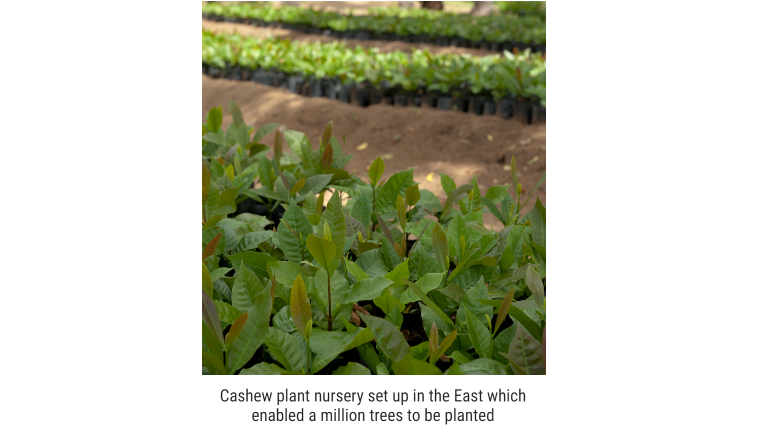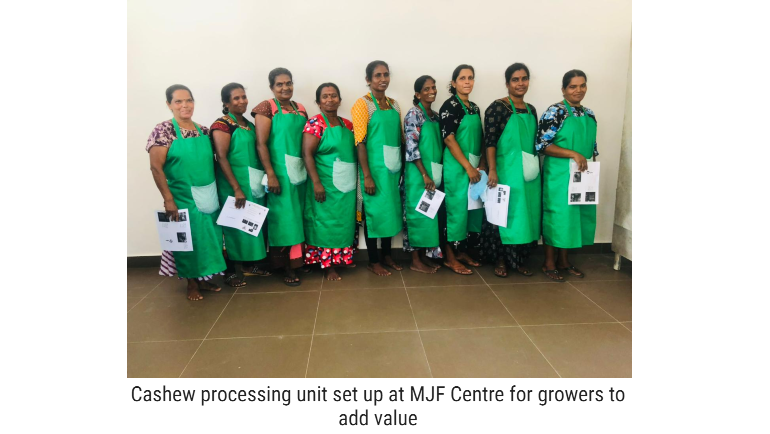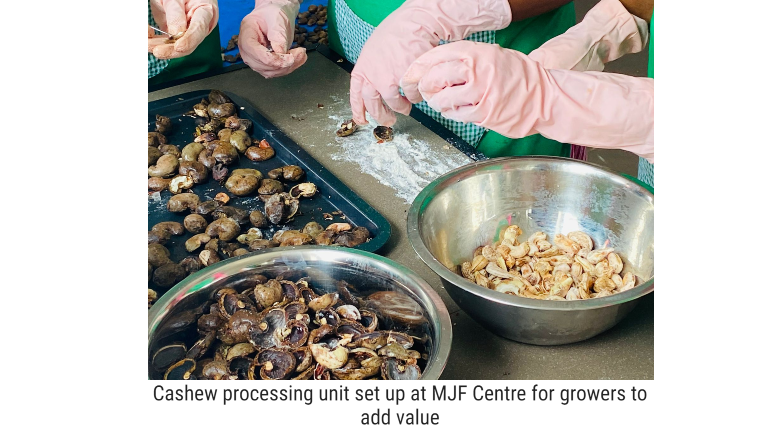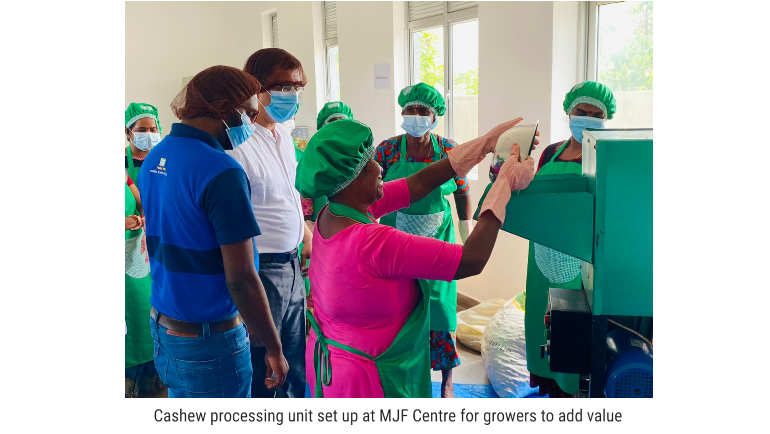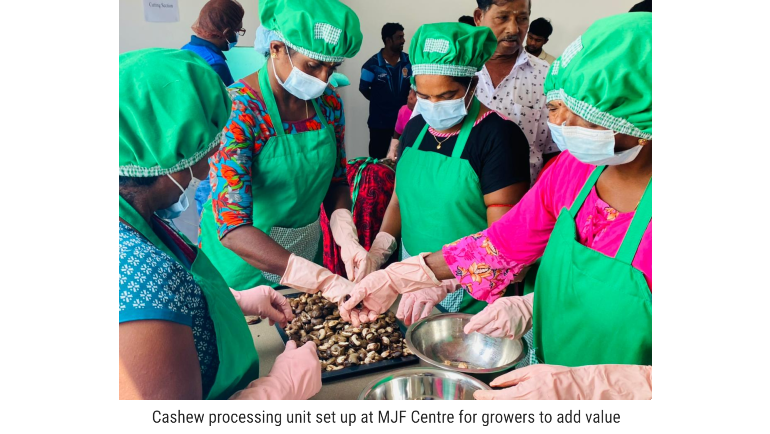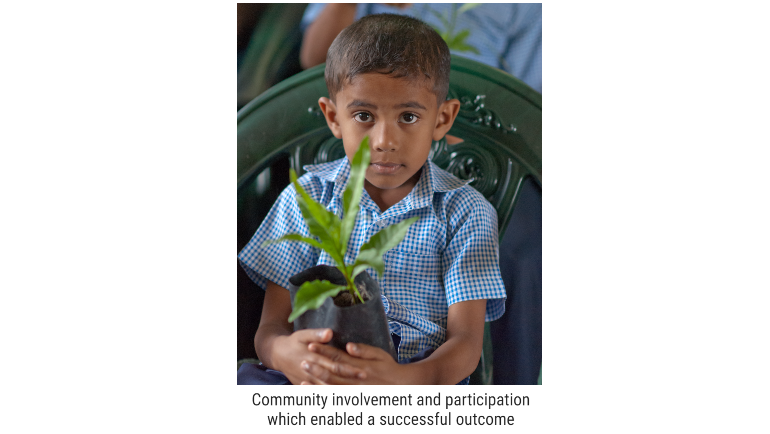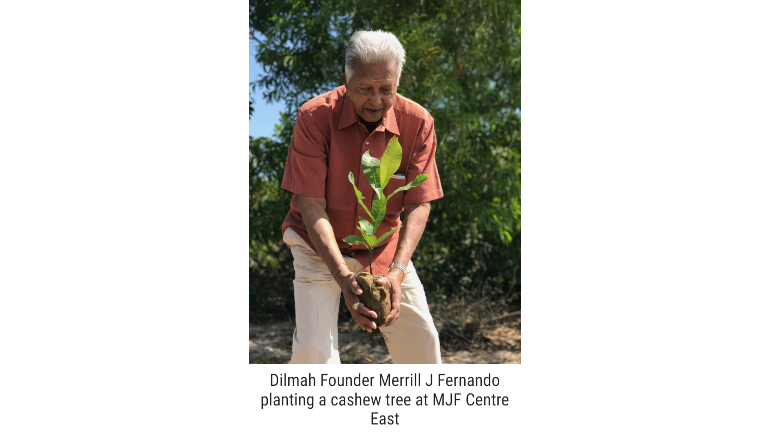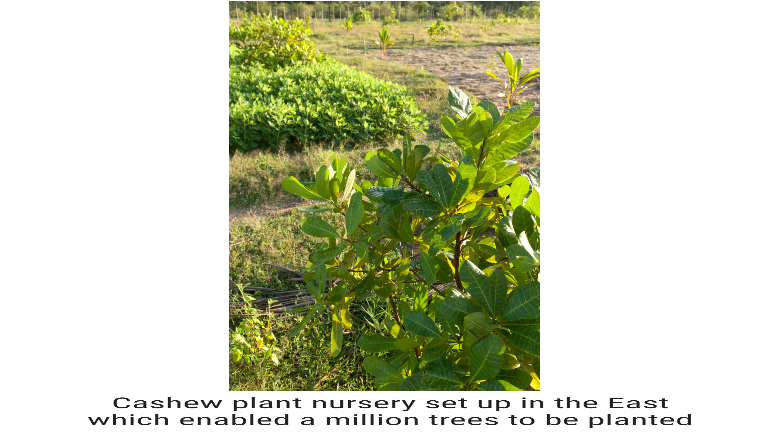 A combined ecosystem restoration and livelihood improvement project – Greening Batticaloa – was designed and initiated by Dilmah Conservation in 2010. It had the objective of partnering with local communities to restore some of the flora that was lost during the preceding conflict in the East of Sri Lanka while eventually improving livelihoods. Nurseries were established and one million cashew plants prepared and distributed to families in the East with the promise that as they care for the plants, the plants would eventually care for them by providing income.


Cashew is a valuable cash crop with a shady canopy resilient to the very dry climate in the area. Dilmah Conservation worked with scientists to identify cashew as ideal to ease economic hardships and environmental devastation that following the Tsunami and Civil unrest in the East. So, began a 10-year mission to establish 1 million cashew trees through the Greening Batticaloa Programme in Kalkudah. Fulfilling the promise that Dilmah Founder Merrill J. Fernando made to the first recipients of the cashew plants in 2010, on his 92nd birthday - 06th May 2022 - Dilmah reached a milestone in this initiative with the opening of a cashew processing centre by the Merrill J Fernando Charitable Foundation in its eastern MJF Centre for Dignified Empowerment.


Today, acres of small farmer-owned and fully-grown cashew trees have sprung up in the locations where the saplings were planted producing over 50MT of cashew, a sizeable harvest of the valuable crop. Beneficiaries will have their own facility for cashew processing to hull, roast and add value to their produce and benefit from higher income. The MJF Foundation Cashew processing centre brings added benefits to the community including better quality control with new and high quality equipment and facilities, better market access facilitated by Dilmah and its affiliated companies, better employment opportunities, and greater return for their effort.


The newly opened cashew processing centre will carry out the cutting, peeling, drying and packing processes to deliver a market-ready product. MJFCF East, is one of several MJF Centres established by Dilmah in fulfillment of its commitment to serve humanity through its business. The MJF Foundation has an overriding objective of empowering marginalised communities with dignity and will employ ten women from its Women's Development Programme for the task.


Mark Patterson, Centre Manager, MJF Charitable Foundation - Centre East said, "In a time when economic challenges are faced by communities in Valachchenai and around our Centre we are glad to have come up with this strategy to support their efforts for generating additional income through cashew processing".


The 10 women have been trained in the necessary skills and on-the-job training by Forbes and Walker (F&W) Pvt Ltd. Previously, MJF Centre East facilitated the sale of raw cashew directly from farmers to Forbes and Walker Pvt Ltd who will now purchase the processed cashew at a premium. Buying cashew directly from the farmers and processing in the Eastern province will significantly add to the earnings of the smallholder beneficiaries of the project. They retain the option of selling their produce through other channels if they wish.


Shardha Sosa, Finance Director, Forbes & Walker (Pvt) Ltd said, "Processing at source ensures backward integration of the value chain leaving only the marketing and distribution to be done by us. This has natural efficiencies and importantly significant benefits for the smallholders involved. They benefit from a fairer share of their effort. Carbon footprint is also reduced from the absence of having to transport unshelled cashew to be processed in Western Province. Thanks to the climate in Batticaloa, sun-drying cashew, will further eliminate machine costs and carbon footprint."


Since 2018, the Dilmah Conservation Greening Batticaloa project's cashew harvest has seen an upward trajectory doubling to over 50 metric tonnes from 2019 to 2020. Although challenges from the pandemic caused a dip in the trend in 2021, the numbers are expected to be promising in the upcoming harvest this year.


Seeing a growing demand both locally and internationally for dehydrated food, the MJF Centre East also plans to expand into dehydration of cashew, fruits and vegetables. Dilmah Tea founded the MJF Charitable Foundation and Dilmah Conservation to fulfill his wish to serve humanity through kindness to people and nature. The work of both organisations is funded by profits from the sale of Dilmah Tea and they deliver social, economic, cultural and environmental impact amongst diverse communities including the tea plantations.