News &
Events
Dilmah launches The Genesis Project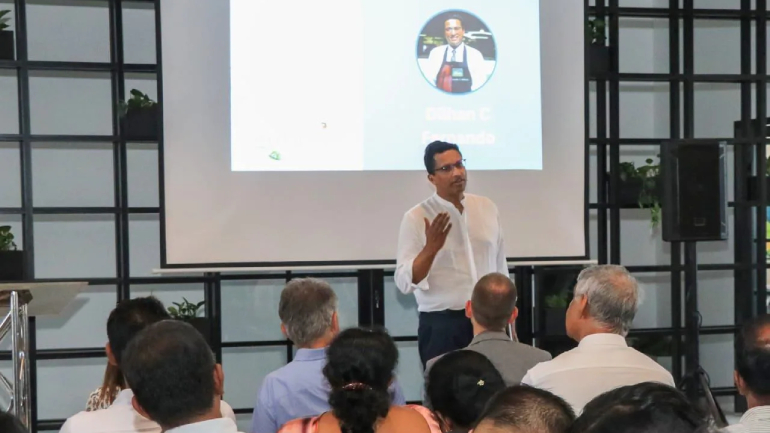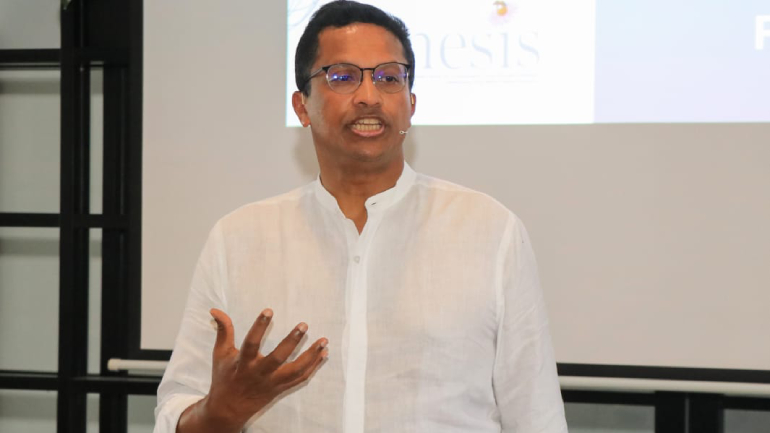 Dilmah Chief Executive Officer Dilhan C. Fernando
Agri-innovation hub aims to foster collaboration, growth, and development
Dilmah Tea recently launched The Genesis Project, an agri-innovation hub that aims to foster ideation, innovation, collaboration, growth and development of like minded agripreneurs. The space will bridge the gap between products and their marketability.
The inauguration of the space was hosted by Arun Dias Bandaranaike, who explained that the centre will offer an opportunity for the people of the country to engage with each other as well as those overseas – those who are internationally aware of the need to work with nature.
The space would focus on gastronomy, food innovation, product development, and technology, and Bandaranaike said: "There is already a small entrepreneurship programme which has been inaugurated by Dilmah Tea and it is the philanthropic arm of the Merrill J. Fernando Foundation." He added that The Genesis Project is another facet of this.
Back to where it all began
According to the tea producer, The Genesis Project goes back to the birthplace of Dilmah Tea, with Founder Merrill J. Fernando giving birth to his dream at 52, Maligawatte Road, Colombo 10, which has now been transformed into The Genesis Project.
Addressing the audience, Dilmah Chief Executive Officer Dilhan C. Fernando spoke about his father's dream of offering Ceylon tea to the world, which he has worked towards since 1979. "We went to tea drinkers around the world, and it was Australia that gave us that opportunity in September 1985."
"It was a challenging time, because it was a time when Sri Lankans were not intended to taste tea. The reason that was then probably shared was that we ate too much curry to understand the subtlety and complexity of tea. My father disproved that and, to cut a long story short, purely by the grace of God, was able to bring Dilmah, his dream, to life," Fernando shared.
What Genesis has to offer
Fernando explained that every successful endeavour is a result of the confluence of a multitude of factors, like the community, environment and nature. He focused on the latter, saying it is nature's fingerprint that defined Ceylon tea.
"Having that very enduring connection with nature, it's only natural that we do something to return the favour," Fernando said, adding that the hub will be for agri-entrepreneurship and technology focused on nature-based solutions (NBs).
"What will happen here is something as simple as connecting our amazing entrepreneurs with the market. When you really look at what Sri Lanka has to offer, people call us a poor nation – yet, we produce the finest tea; we produce the finest cashews; we produce the finest cinnamon; we produce incredible clothes; we have wonderful hospitality; we have beautiful food. Sri Lankan cuisine is spectacular," Fernando explained.
However, now more than ever, it is important to present what Sri Lanka has to offer to the world. Fernando explained that we must understand, take advantage of and harness the potential of the incredible ingredients in the country, especially as we contemplate recovery and understand the gravity of our situation and what needs to be done for Sri Lanka to not only resurface but fly.
This is where Genesis comes in, as it is a centre for a sustainable future; sustainability being an important factor, with Fernando saying: "We are also listening to the voices of future generations, because integrating sustainability with any product involves the adoption of certain technologies."
Connecting entrepreneurs with the market
Genesis will thus include a digital library, a meeting place for entrepreneurs and a marketspace.
"At its core, it is intended to help these young or old entrepreneurs, whoever has a dream that has relevance to the market. It is intended to help them to understand the connection with the market," he said, adding that the space will bring together finance teams, marketing teams, learned academics, scientists, chefs and many others to develop and improve products.
Fernando went on to say that products need a bit of help, in terms of mentorship and guidance, to be able to achieve global renown, and that Genesis aims to help entrepreneurs with this much-needed awareness.
"We will have a digital unit here which will work with helping entrepreneurs, who may not understand the possibilities with the internet, to tell their story in a way that is relevant and appealing to the consumer. We talk about the internet and the potential of consumers to reach the market, yet many of these incredible artisans of quality and taste don't have access to that," Fernando said, highlighting the importance of delivering the value addition the country needs.