News &
Events
Dilmah founder Merrill J. Fernando's work recognized with NZ doctorate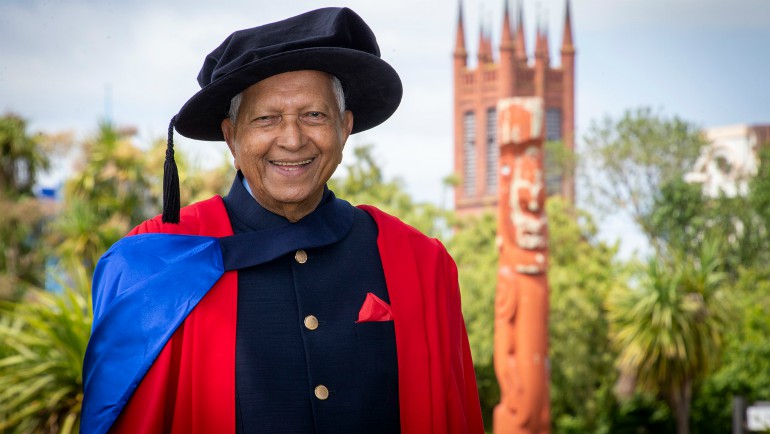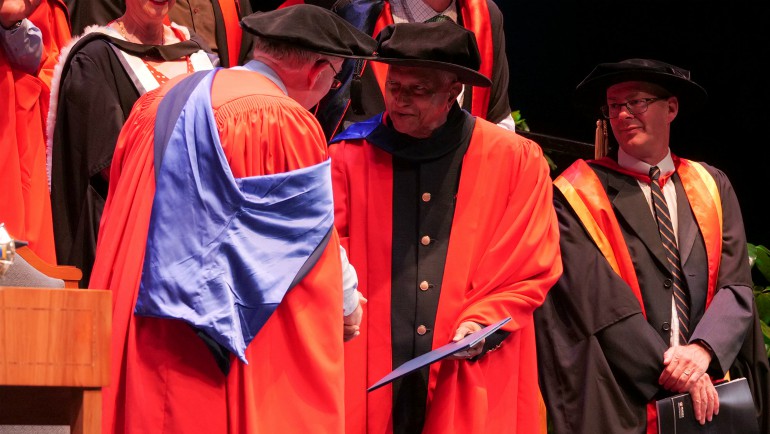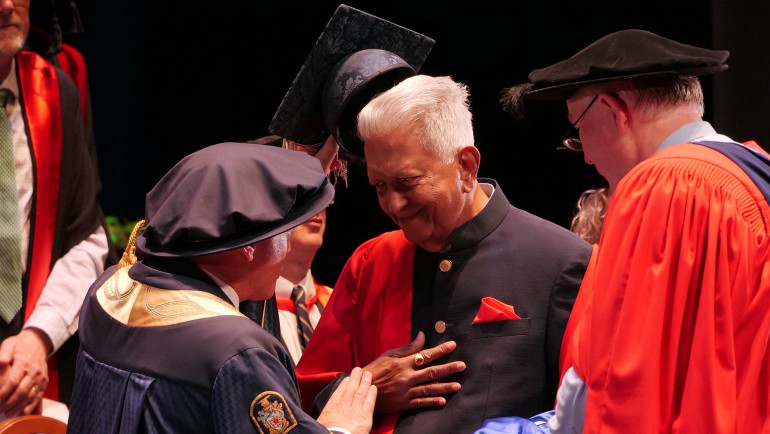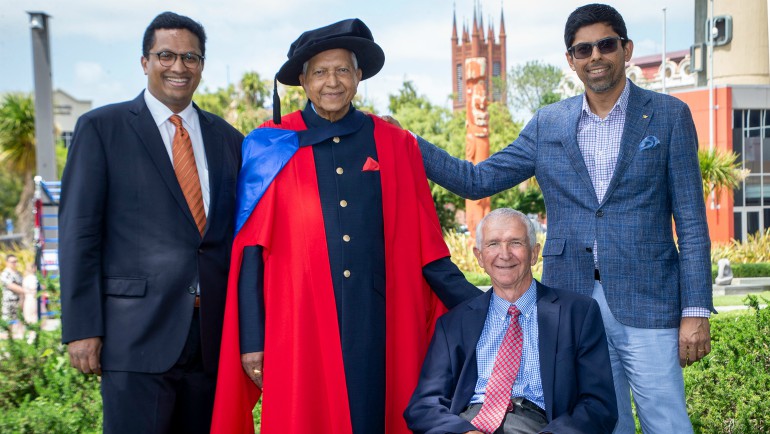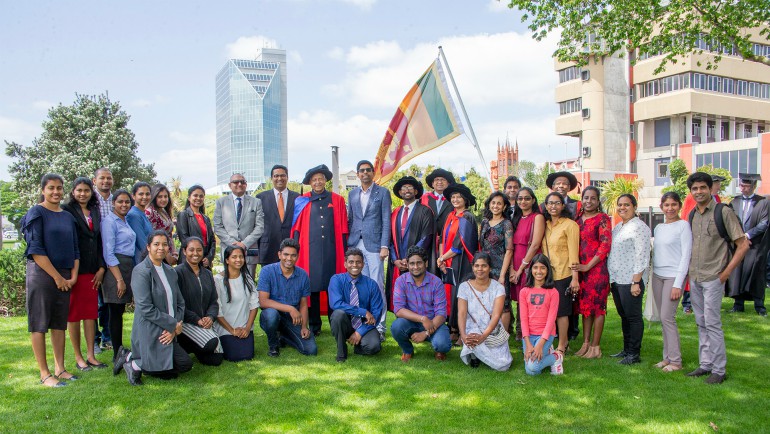 Palmerston North, New Zealand, November 29, 2019 – Dilmah Tea Founder Merrill J. Fernando has been capped as a Doctor of Science by Massey University in New Zealand.

He was nominated for the honorary doctorate by the Pro Vice Chancellor College of Sciences, Professor Ray Geor, together with Distinguished Professor Paul Moughan, director Massey University's renowned Riddet Institute.

Merrill J. Fernando has had a long association with both the university and its institute, supporting doctorate research and as a keynote speaker at the 2018 Australasian Business Ethics Network conference held at Massey University last year.

Massey University Vice-Chancellor Professor Jan Thomas says the honorary doctorate recognizes Merrill J. Fernando's great contribution to the food industry globally as well as his strong connection with Massey through research collaborations, including work into the antioxidant and health properties of tea.

"This honorary doctorate, only the fourth to be bestowed upon an international recipient, celebrates his prowess in business and science, but also his commitment to ethical food production and his philanthropic activities that has seen Dilmah known for its commitment to people," Professor Thomas says. "We are proud to welcome Mr Fernando amongst our ranks and welcome further collaboration in future."

As well as exporting Ceylon tea to New Zealand for more than 28 years, Dilmah has organised food and beverage matching competitions and hosted top New Zealand chefs and hospitality staff to Sri Lanka to learn the science and art behind producing the many styles of Dilmah single origin tea.

The entire range of 2267 products produced by Dilmah is now 100% carbon neutral. Dilmah is also heavily involved in conservation in Sri Lanka and the founder's MJF Charitable Foundation, funded by Dilmah profits, works across the country currently serving 10,000 people each week.

Mr Fernando's sons Dilhan and Malik, after whom Dilmah is named, and his Dilmah New Zealand business partner John Burton, were on hand to help him celebrate the honour.

Dilhan, who is now the chief executive of Dilmah Tea, says the doctorate is a fitting tribute to their father on the eve of his 90th year.

"For my brother and I, it is deeply fulfilling that our father is being honoured for the incredibly positive outcomes of his philosophy of making business a matter of human service. New Zealand is a country that is so very close to his heart and it is especially significant that Massey University is felicitating him in this way," Dilhan says.

"Taste, Goodness and Purpose are the three elements that are at the heart of Dilmah. Our business is founded on a sincere commitment to humanitarian and environmental purpose and it is our earnest wish that all business leaders will understand that this is an irrevocable commitment. We continue to work towards reducing inequality and mitigating the worst effects of global warming."

Merrill Fernando has been recognized with international awards before including the Oslo Peace Prize, Sri Lankan of the Year and the FIRST Award for responsible capitalism for improving lives of underprivileged children and deprived communities.

About Dilmah:

Dilmah – www.dilmahtea.com

Sri Lankan family tea company Dilmah, founded by Merrill J. Fernando, today the world's most experienced teamaker, has championed quality, authenticity and variety in tea. Dilmah pioneered the concept of Single Origin Tea in 1988 when the family company went against industry trends to declare its commitment to authenticity. Garden fresh, unblended tea is a hallmark of Dilmah and offers a unique taste of unblended Ceylon Tea packed at source.

Dilmah is Ethical Tea, in that all packaging profits are retained in Sri Lanka and fund the MJF Charitable Foundation and Dilmah Conservation. The entire range of 2267 products produced by Dilmah are now 100% carbon neutral.

Merrill J. Fernando Charitable Foundation - www.mjffoundation.org

Founded in 2002 and expanding following the tsunami in 2004, the MJF Charitable Foundation represents an alternative economic model, it transcends charity and corporate social responsibility one that is a genuinely sustainable and fair way of doing business. This 'way' acknowledges that social justice, community and the environment are integral elements in any business process not as options or part of a marketing led Corporate Social Responsibility (CSR) strategy but as a core feature of the business objectives. It currently works in 17 locations across Sri Lanka and serves approximately 10,000 people on a weekly basis.

Dilmah Conservation – www.dilmahconservation.org

Dilmah Conservation was initiated in 2007 to incorporate environmental and wildlife conservation efforts into the work of the MJF Charitable Foundation. Dilmah Conservation works towards the sustainable use of the environment in partnership with various governmental and non-governmental organizations. The Dilmah company's philosophy of "making business a matter of human service" is deeply ingrained in the work carried out by Dilmah Conservation.