News &
Events
DBC students visit Sri Lanka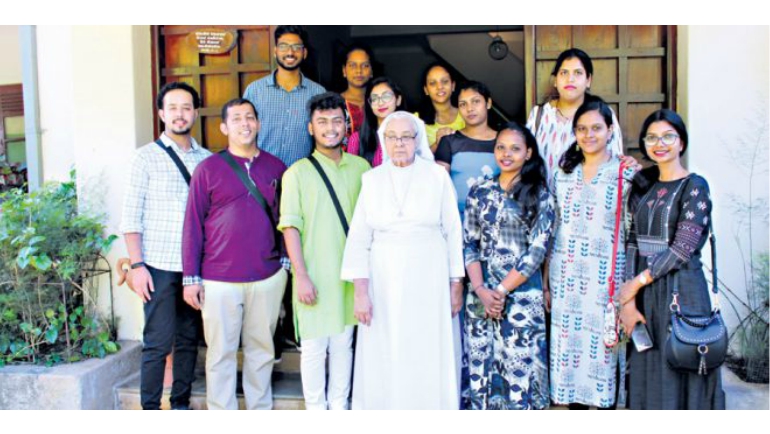 Department of social work, Don Bosco College Panaji visited Colombo, Sri Lanka. The itinerary was planned and executed in collaboration with National Institute of Social Development (NISD), a social work education institute in Colombo, Sri Lanka.
On the day of arrival students visited NISD Institute where they were briefed about the tour and functioning of NISD.
Students visited various NGOs and government agencies, namely, SERVE who work in communities as well as with children of imprisoned mothers of Sri Lanka.
At MJF foundation, a CSR initiative of the Dilmah Ceylon tea services, students visited the Small Entrepreneur Programme, Rainbow Center, Culinary Institute, Swashakthi Bakery and Women's Development Programme where they were also served freshly prepared meals by the women. Students visited the oldest NGO at Kandy, SARVODAYA; SOS Children's Village, which was beautifully set upon a hill station Nuwara Eliya; Ministry of Primary Industries and Social Empowerment and also got an opportunity to meet the secretary.
They also visited Prithipura infant home, which has been working with abandoned children as well as adults with severe disabilities for over 50 years.
Meth Sevana, the only state detention centre for women that serves as a prison, rehabilitation centre and vocational training facility was also on the itinerary.
The annual study tour is part of the curriculum and its objective is to provide first-hand learning of various social problems and the functioning of various NGOs and government bodies of other states and countries.
A total 10 students and two faculty members went on the study tour.
Please click here to view original article from www.navhindtimes.in