News &
Events
Connecting over Cricket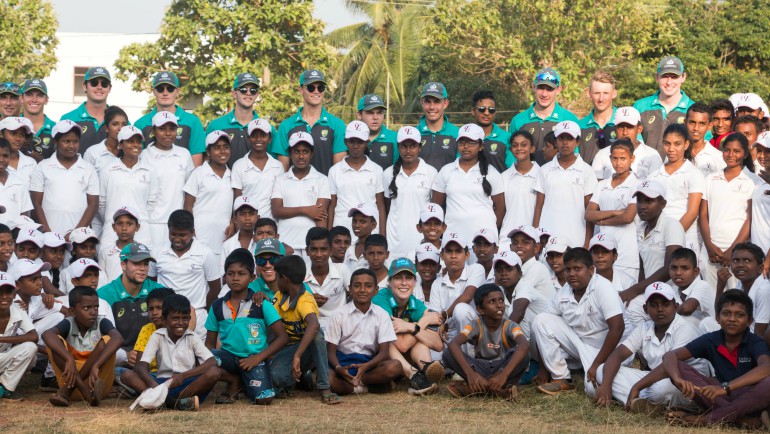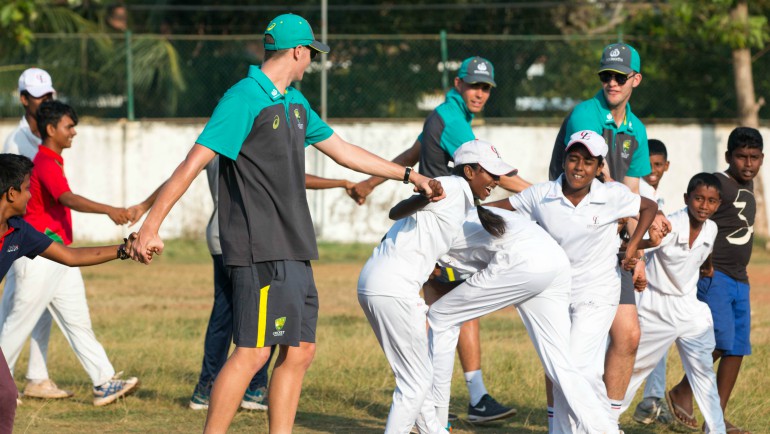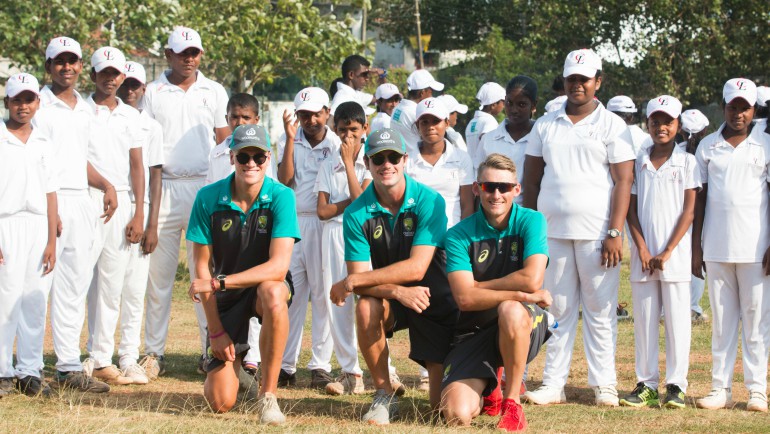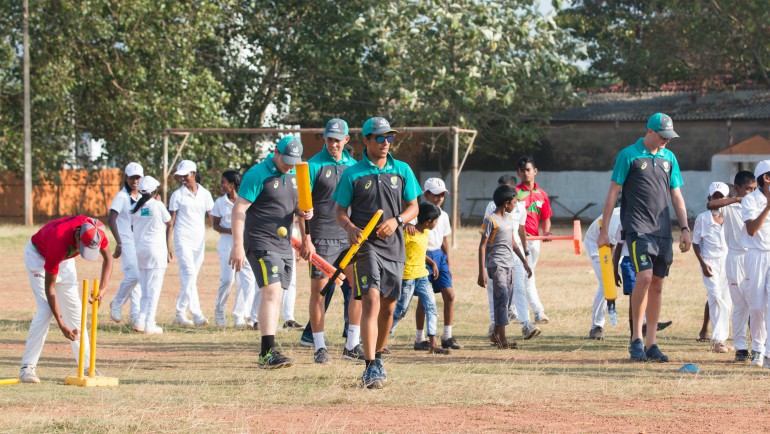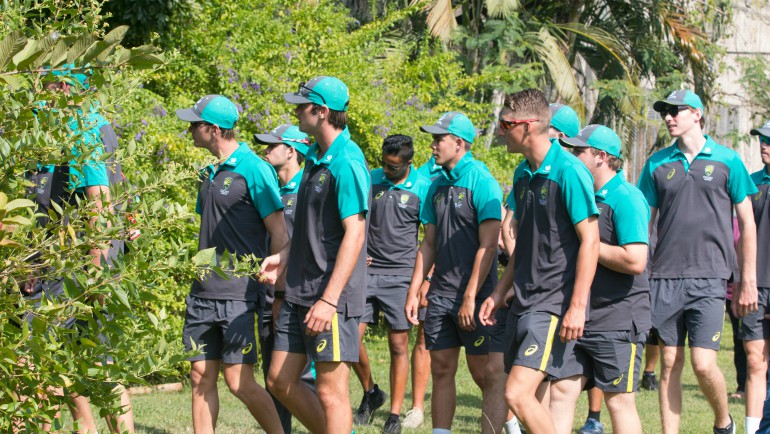 "Cricket is a game that we love and they love. Being able to connect with the children from Cricket Live Foundation through a sport rather than a language was a humbling experience."
Iain Carlisle, Australia Under-19s Cricket Team.

Young cricketers from Cricket Live Foundation's supported school at Sunandaopananda Vidyalaya hardly receive visitors. A stop by the Australian U19 Cricket Team was a memorable highlight. The Team, currently in Colombo on their 3rd Youth ODI Tour, dedicated a few hours to the CLF Children in Egoda Uyana, Moratuwa, providing excellent entertainment, memories and above all, the inspiration for them to do what it takes to become the very best.

Cricket Live Foundation works in partnership with the Dilmah MJF Foundation with over 400 children from Moratuwa and Siyambalanduwa. Coupled with an educational programme, the Foundation uses cricket as a vehicle to foster the development of life skills and education of less-privileged children from local schools, turning the cricket field into a gateway to life-changing experiences.

There was plenty of energy, zest and fun on the field. The young CLF cricketers benefited from different cricketing exposures and coaching drills that improved their hand-eye coordination. Young boys and girls who were moments before laughing and joking about with their friends transformed into determined steely-eyed athletes, focused on being the best they could be on the field. "I found it really enjoyable. They were an enthusiastic bunch of kids. We did fun games and bonded over a sport that we are passionate about. I took a lot out of this experience. I hope they had a good time as well. We won't forget this anytime soon. said Keegan Oates from Australia U19 Cricket Team.

The Cricket Live Foundation is not only about Cricket. Along with daily specialised training sessions - carried out by a team of CLF coaches and mentors to enhance the strength, fitness and agility in batting, fielding and bowling, CLF also follows a comprehensive programme for children from three local schools in Moratuwa to improve school attendance, increase academic performance and highlight nutrition. Eliza Freney, Sports Dietician of Cricket Australia spoke about the nutritional requirements of a cricketer with the CLF children. During this engaging discussion, the students also had to the opportunity to share their thoughts.

Every child who is passionate about cricket, dreams of becoming the next Kumar Sangakkara, or the next Steve Smith. Sports personalities are role models for many children, including the aspiring cricketers of CLF. Some of them may be destined to become big-name professional players one day and the Australian Under 19 Cricket Team represented what they wish to be. As CLF continues to nurture young talent in Cricket, bringing into focus the needs of the less-fortunate, it is nice to see International Cricket teams supporting them to brave all adversities and follow their dreams to achieve glory.