News &
Events
Cerebral Palsy Art Competition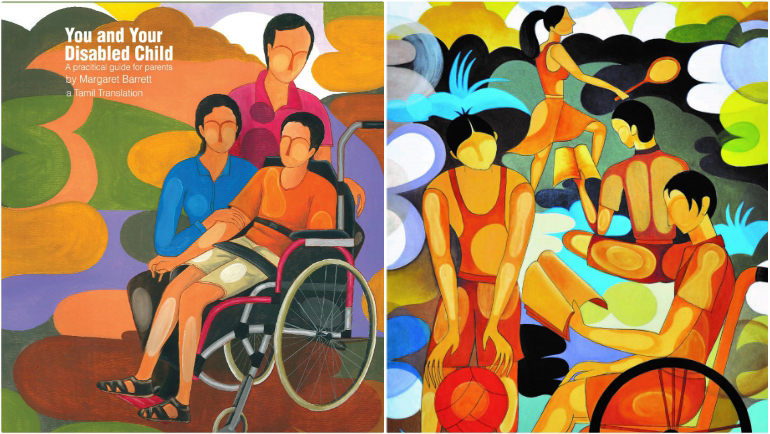 Calling all young artists out there!
Join Dilmah - MJF Foundation's island-wide CP awareness poster competition and help create a society that supports, accepts and empowers people with CP.
| Theme | Age Category | National Level Prize |
| --- | --- | --- |
| Cerebral Palsy | Grade 3 – 5 | Bicycle |
| Children with Cerebral Palsy | Grade 6 – 9 | Tab |
| Creating an Inclusive World for Children with Cerebral Palsy | Grade 10 - 13 | Laptop |
** And Book Vouchers for Provincial Level Winners!



How to Enter
The competition is open for children from Grade 3 - 13
Dimensions of the Poster: A3
Preferred Medium: Pastel, Water Colours, Oil Paints
Submission Date:
Starting Date: 12th October
Closing Date: 30th November
Submit your entries with your name and contact details to the following address:
Via Post: General Manager, MJF Foundation, 111, Negombo Road, Peliyagoda
Email: cp@mjffoundation.org

OR
WhatsApp or Viber it to us on 0777 116 116
Winners will be announced on 6th December


Danush's Story
Who is Danush?
Danush is a 20-year-old boy who is full of energy and life. When he was a baby, Danush was diagnosed with Cerebral Palsy (CP) – a neurological disorder that affects muscle tone, movement, and motor skills. He is currently in the Vocational Training Unit at Dilmah's National Centre for Children with Cerebral Palsy and other Developmental Disorders (NCCCPDD). Danush takes lessons on basic computer skills, gardening, carpentry, culinary and engages in independent living skills. He cannot speak so he uses a method called eye gaze to speak with his friends, play games or watch videos.
Challenges in Everyday Life
Life can be difficult for young people with CP. Many do not have friends or a chance to play with others. For a boy like Danush he needs help in washing, eating, bathing and needs a wheelchair to go everywhere.
Danush's Achievements
Danush was the first boy from Sri Lanka to attempt the GCE Ordinary Level (O/L) Examination using switches to answer the papers and he was able to complete two subjects. He even voted for the first time in November 2019.
What does Danush like to do?
Danush is happiest around his favourite people. He enjoys watching competitive sports like Formula 1, Wrestling, Cricket, and Football. He cherishes the time he spends with his friends and family, trying out new things and travelling to places that let his wheelchair in. Danush has a good sense of fashion too. He loves to dress up and style his hair.
What does Danush want from you?
CP is only a part of Danush's life - his disability does not define him as a person. Danush doesn't want your pity or stares. He feels upset when people think he cannot do something. Danush simply wants your love, care and support that will make him feel like any other ordinary boy. Danush and many others with CP can have better chances of leading a fulfilling life with dignity.