News &
Events
Celebrating youth with Down syndrome: The Down Syndrome Virtual Day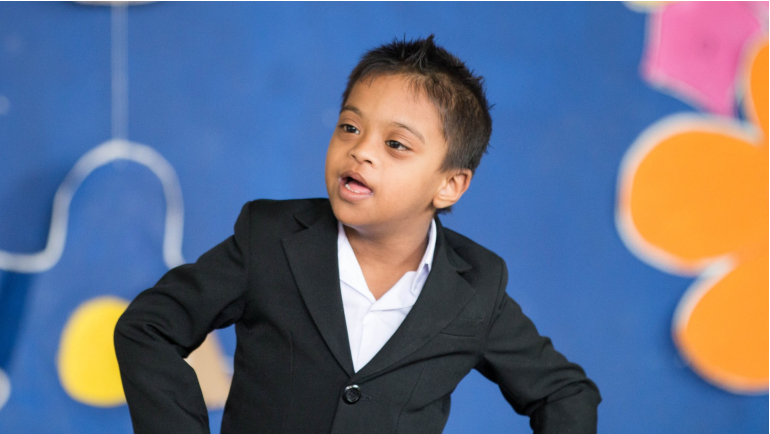 On 22nd March, the Merrill J. Fernando (MJF) Charitable Foundation, in collaboration with Dilmah Tea, will be hosting the online virtual event titled "The Down Syndrome Virtual Day" at 4.30 p.m. via Facebook Live and Zoom.
The event will feature performances from the students of the MJF Charitable Foundation school. MJF Moratuwa Centre Manager Rehana Wettasinghe shared with us that they hope to provide a platform for youths with Down syndrome, as people often tend to think of only children when it comes to persons with Downs.
She said that it will be an opportunity for their youths to be featured and their capabilities showcased. Wettasinghe added that it is unfortunate that there exists a lack of visibility for this particular community of persons in our society, stating that they too have the same dreams and aspirations as you or I and that they have the very same feelings as their peer groups, but it is simply that they face challenges we would not otherwise face when it comes to communication.
A key highlight of the event is a featured guest speaker – a role model to many, a teacher at Bishop's College Colombo who has Down syndrome, and has gone on to become a high achiever in her chosen field. Wettasinghe shared that she is an inspiration to many young people with Down syndrome, as she has overcome societal expectations and continued to lead a comfortable and remarkable life.
Wettasinghe shared that the event will feature a combination of pre-recorded video footage and live performances, and that they hope to give a platform to these students as well as an opportunity for them to be seen. Therefore, she commented that they really don't have a limited target audience and it is truly for everybody. However, she hopes that other students with Downs, their teachers, and their parents would tune in to see what one is capable of; if only they have just a little bit of support and someone to believe in them.
She also said they are expecting a considerable amount of overseas viewers to tune in and witness the event, and so they are hopeful that the students' efforts will be shared by many.
To get the word out about "The Down Syndrome Virtual Day", the MJF Charitable Foundation has partnered with the Sri Lanka Girl Guides' Association, whose zonal commissioners and provincial commissioners have taken on the role of getting the word out about the event, and Wettasinghe shared that they have done a fabulous job so far.
The event hopes to draw attention to the realities of Down syndrome – it is the most common cause, accounting for approximately 15-20%, of the intellectually disabled population, and it occurs when there is an extra chromosome in the cells of the body; instead of the usual 46, there are 47. It is not known why this occurs in some babies and there is nothing that can be done in pregnancy to prevent Down syndrome.
It can affect any family, irrespective of race, religion, social class, or culture, and each year, the voice of people with Down syndrome, and those who live and work with them, grows louder. The MJF Charitable Foundation, in putting together the virtual event, provided that "despite being considered differently abled, owing to their genetic conditions, in that, we saw many more abilities than we can see in ourselves as able people. Being differently abled is not the end of the world; it is a start of a whole new one where you see through a whole new frame".
The event is scheduled to be a one-hour-long programme, and there is still room for anyone who wishes to participate to go ahead and register. The registration link is available on the event page, or you can register
here
.
This article was taken from
The Morning