News &
Events
A Kinder Christmas: MJF Charitable Foundation Hosts Annual Gathering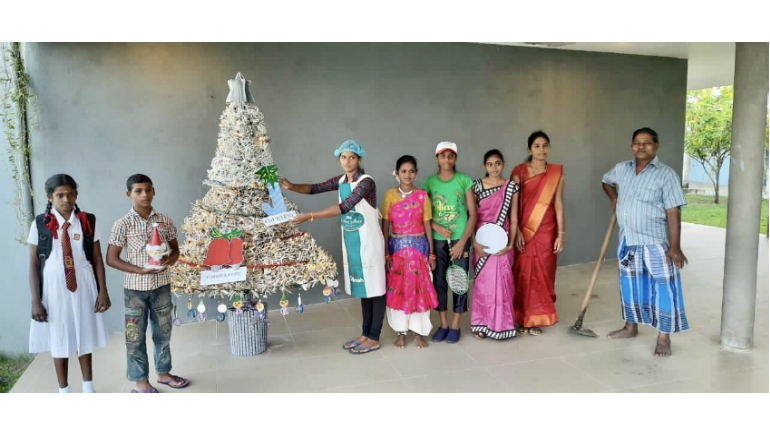 "Celebrating Differences" is an annual gathering hosted by the Merrill J. Fernando (MJF) Charitable Foundation, at which every child feels the true spirit of Christmas. For the past 14 years, every December, children and youths of all abilities and ages, came together on stage to capture hearts with their individual charms.
This year, due to the ongoing pandemic, Dilmah's MJF Foundation had to adapt to the new normal, and conduct the event virtually. Children from many parts of the country came together to share their talents with the world on one stage on 15 December, and the event was streamed live on Facebook.
MJF Centre for Dignified and Sustainable Empowerment Manager Rehana Wettasinghe shared her thoughts on the programme: "Christmas is very special in Sri Lanka and it is celebrated by most people of all faiths. This is one of the most exciting parts of the year for the foundation and also one of the longest-running events of the year."
The way 2020 has unfolded, we've all adapted to the change and adopted new ways of touching the lives of vulnerable communities. "It's so much harder to explain these challenges to children with disabilities, but we've been connecting with them virtually since April. Their resilience to the change has taught us a lot."
She also commented that sadly, most of the children do not have access to the internet, so they've fallen behind academically, "We've been compelled to step out of our comfort zones to meet their needs. This year has been a huge learning curve and we've achieved the unimaginable."
The children of the centres had very special, heart-warming messages to share. The kids had prepared a touching skit, where they shared their messages of positivity around a "tree of kindness". It was quite joyful to watch these children get into the seasonal cheer and embrace the true meaning of Christmas. Another talented young lady told the tale of diversity, with some creatively cut out pictures, to emphasise the importance of being sustainable. She left us with this message: "When we are kind to the planet, it ripples down to us that call earth our home."
Dilmah Founder Merril J. Fernando mentioned that "Celebrating Differences" is one of the happiest events of the year for him. Fernando stated: "We put together all these helpless children, even though no one cares for them, I care for them. My family and my staff care for them. When you see their performance at the celebration, you will see what a great job all of us are doing for these children." He went on to add: "As I always say, unless your business success extends to the poor, needy, and helpless people of our country, it is not a success, it is just greed."
Wettasinghe talked about how the pandemic changed their centres: "Our centres are usually buzzing with activity, but unfortunately this year it's been pretty quiet. Since the children could not come to us, we had to go to them in the form of outreach programmes, reaching out to over hundreds and hundreds of children." She also said that the highlight of this year was when they launched the mobile tuk-tuk toy and book library. This initiative brought so much joy and education to the children.
Wettasinghe commented on a concept that was completely alien to most people, until April – online learning. "It is now the driving force of our staff and students," she said, adding, without which, it would have been quite the challenge to provide these kids with the education they need and deserve.
The children of the Youth Cape Weligama Foundation celebrated Christmas in a way that doesn't harm the environment – they turned a palm tree on the beach into a tree of positivity, by adding paper decorations with positive affirmations noted on them.
The event featured many more skits of children celebrating Christmas with joy and positive messages.
It's evident that the MJF Foundation is doing a lot to better the lives of these children. You can find them on their website:
www.mjffoundation.org
, Instagram:
@mjffoundation
, and on Facebook:
MJF Foundation – The Merrill J. Fernando Charitable Foundation
.
This year, spread the love and goodwill of the season and help out these deserving kids in any way that you can!
This article was taken from
The Morning