News &
Events
"Today, I am the most fortunate man in the world," says Blind Federation Treasurer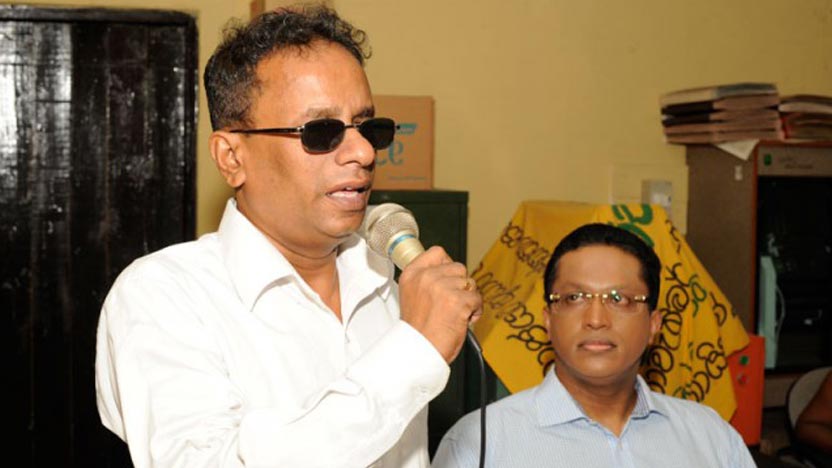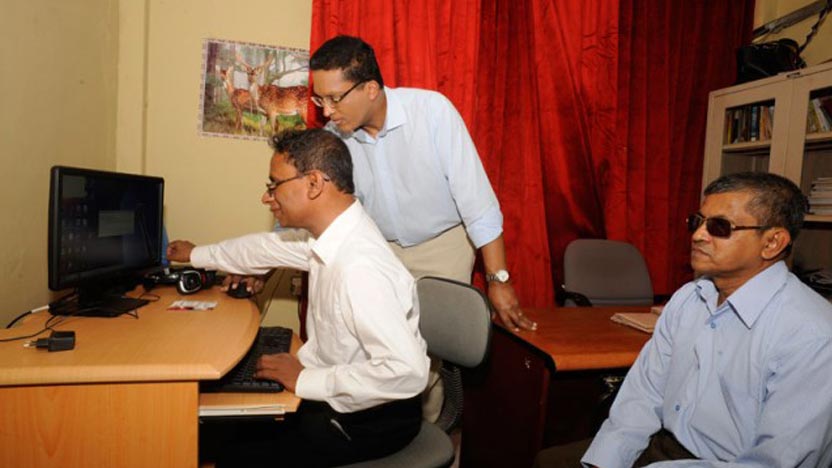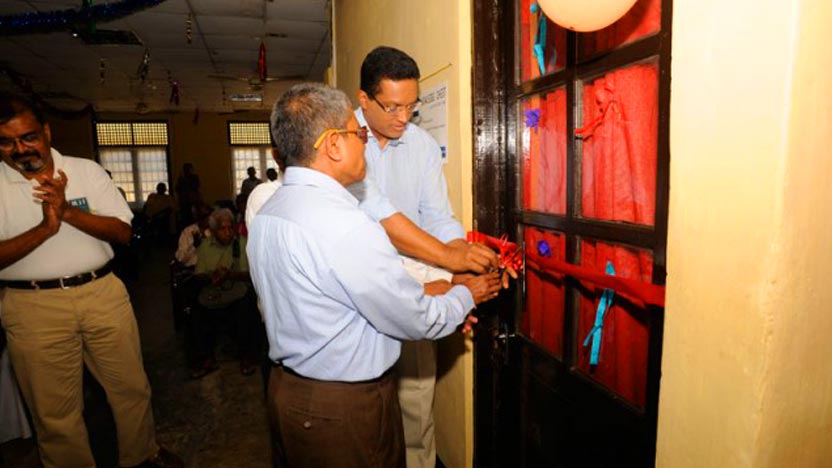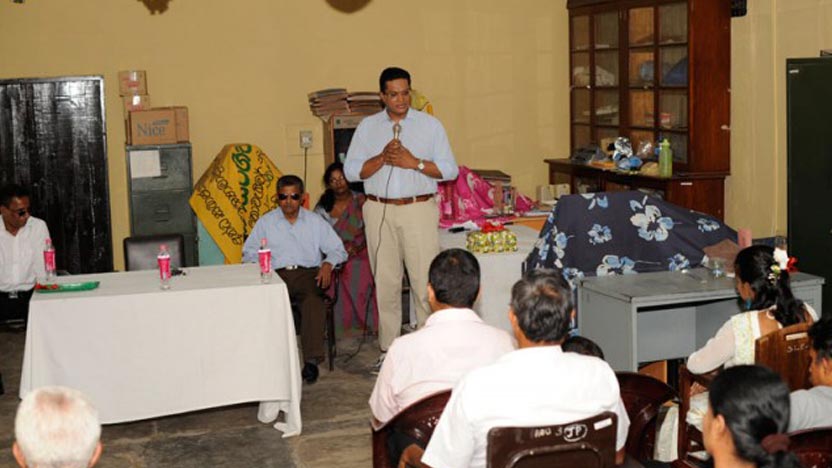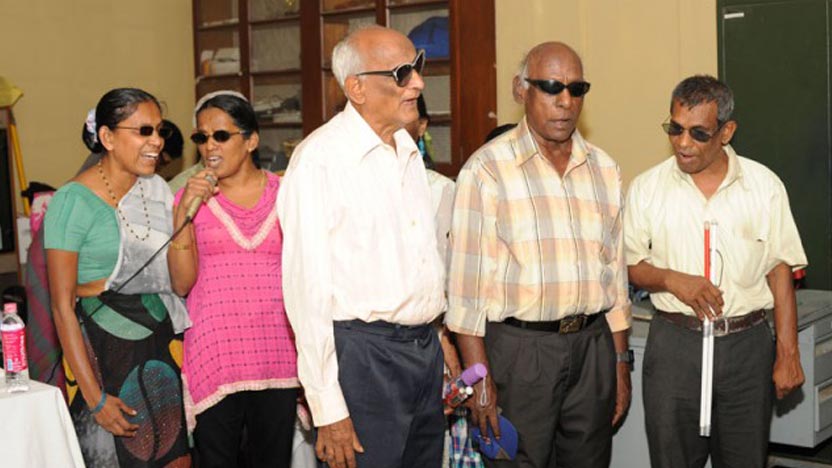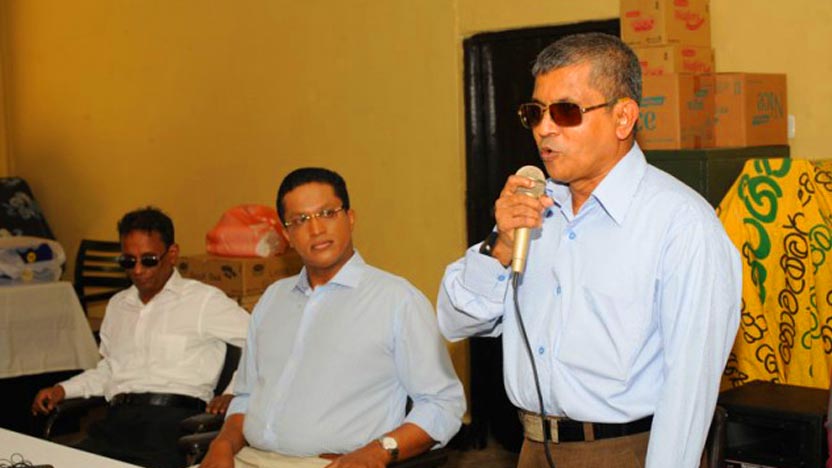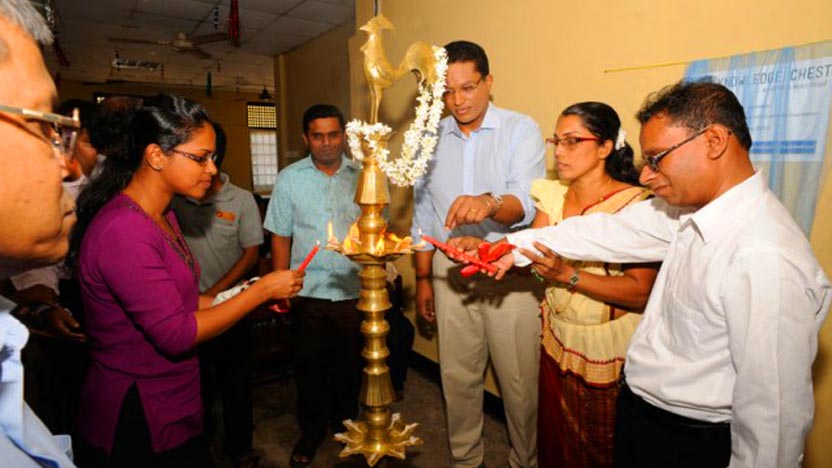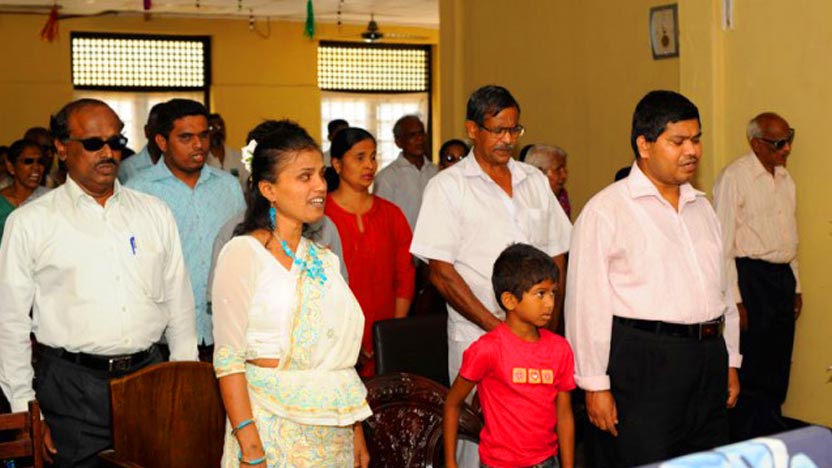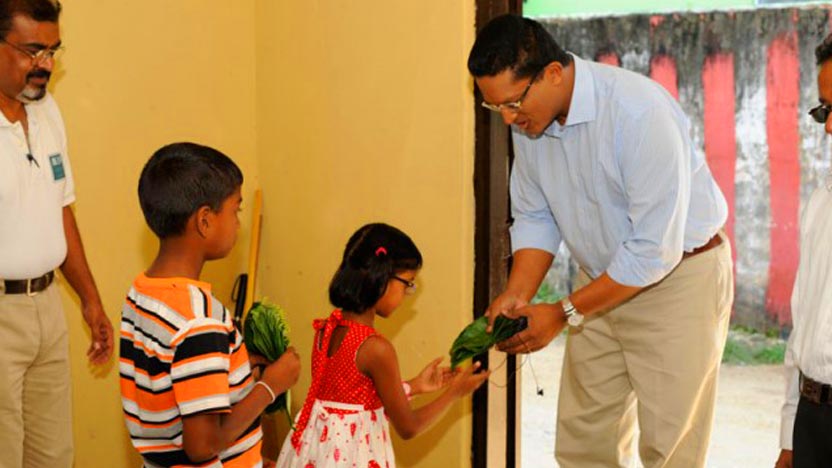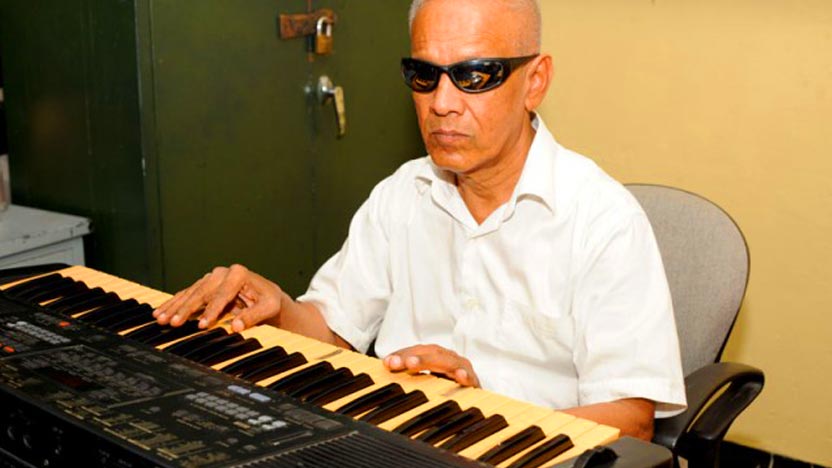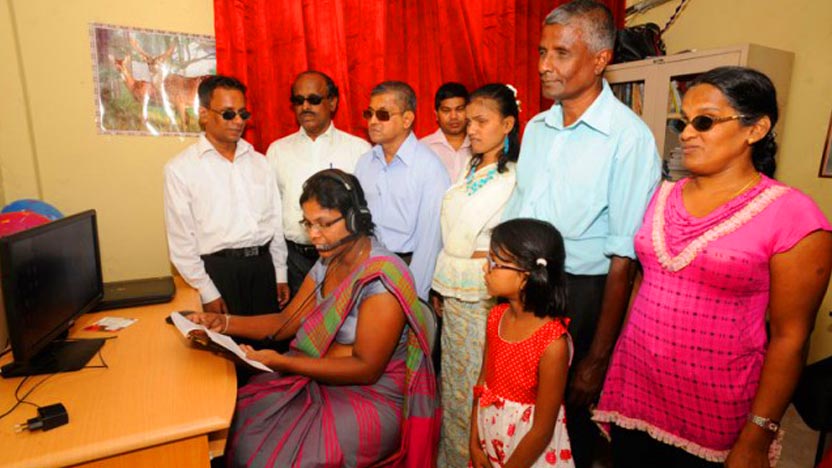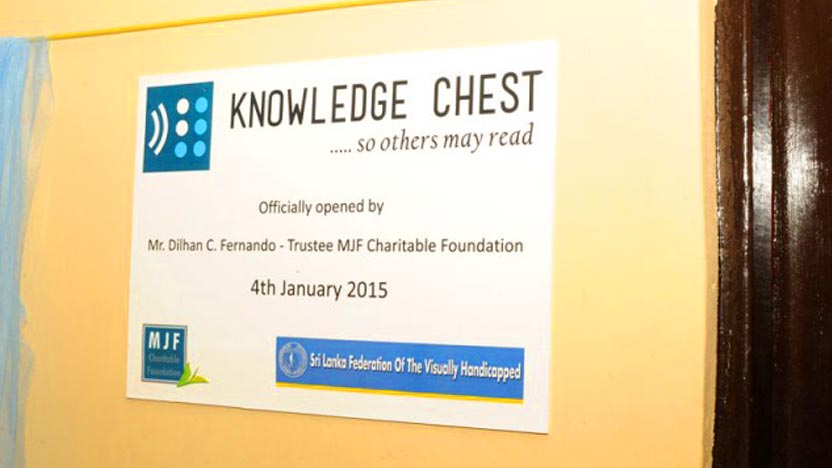 Over 600,000 people in Sri Lanka are visually impaired, while 200,000 persons are estimated to be blind. Of the foremost challenges blind people face in education, the lack of books in Braille is critical, whilst the difficulty in accessing them and comparatively high cost of purchase are drawbacks. The MJF Charitable Foundation partnered with the Blind Federation of Sri Lanka to support an initiative to digitize printed books into an audio format, offering a convenient and accessible means of education and entertainment for blind persons. The first step of a multi-faceted programme of assistance to the blind – 'Knowledge Chest' was launched on 4 January 2014—on World Braille Day.
Denied of their sense of sight, a prolific way the blind find out about the world is in through reading. But many who are visually-impaired in Sri Lanka have to miss out on reading a vast array of books—effectively shutting off their means to information.
Even though the visually-challenged read by touch through the system of Braille, a 300-page novel runs into six volumes of books when converted into Braille. Thus, books in Braille are anything but portable for the blind and even is a logistical nightmare for fully-sighted persons.
Nishantha Mendis, Treasurer of the Blind Federation and Coordinator of the project that launched an audio books library—who despite being fully blind from birth and faced with many obstacles, managed to complete his university education as well—recalls: "Once, the mobile library cum bus service was transporting some Braille books I had ordered and all the passengers travelling in the bus had no option but to be standing throughout the journey.
"But I wasn't deterred and only resolved to read voraciously. When I didn't have any Braille books to read I got anybody around to read aloud normal books to me. It was simply joyous to be able to listen to the written word.
"Throughout my life I was impelled by a brightly flaming dream—that I would one-day be the owner of an enormously vast library of books. As a young boy and university student, whatever money I received was almost entirely spent on adding new books to my collection on the heaving bookshelf. Then one day, a great big flood happened and I couldn't save my precious books. Most of them had to be discarded. I cried that day, having never felt as sad as I did.
"But today, I am the most fortunate man in the world," said a proud and jubilant Nishantha, as the first stage of the project was launched with the complete voice recordings of 100 popular books.
Speaking on behalf of Dilmah Founder and MJF Charitable Foundation Trustee Merrill J. Fernando, his son Dilhan C. Fernando said: "This is only the first step of MJF Foundation support for the collection of audio books for the visually challenged and differently-abled. We are committed to continuing to support this initiative."
Presently on CD, this medium of the audio books is especially suited for the needs of blind people in Sri Lanka. While, recordings can be listened to on venue, borrowing is allowed for a nominal fee that will add to the Blind Federation's coffers. This initiative also provided the visually challenged to earn additional income through voice recordings of books and aims to be financially self-reliant in the long term.
The 'Knowledge Chest' …so that we all may read – is located at the Federation for the Blind on Church Street, Colombo 2.