News &
Events
'disABILITY'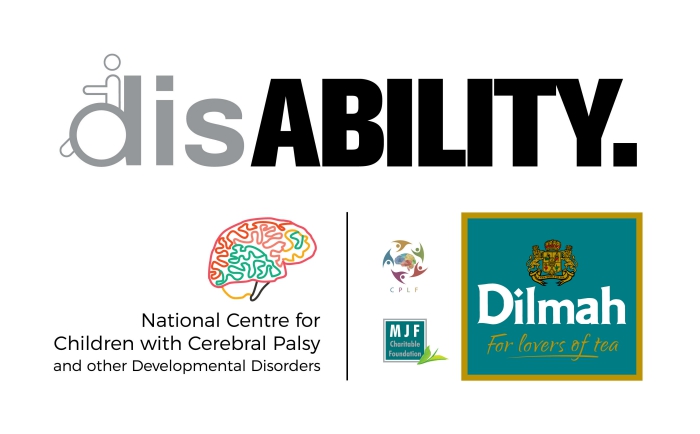 Designed and coded by Dilmah's Merrill J. Fernando (MJF) Charitable Foundation and MillenniumIT, "disABILITY" is an app designed to support children with disabilities and their families by connecting them with expert guidance.
Put together in collaboration with partners Microsoft, Sarva, and World Vision Lanka, the app complements the MJF Charitable Foundation's disability advice channel on YouTube in reaching children and people with disabilities in remote parts of Sri Lanka.
The collaboration demonstrates the power of collaboration with Microsoft, providing access to its Azure platform and initiating the collaboration amongst MillenniumIT and the MJF Charitable Foundation, after MilleniumIT's innovative efforts at artificial intelligence (AI) for Accessibility Hackathon in 2019.
Launched on World Cerebral Palsy Day falling on 6 October, the app is the first of its kind globally and is available in Sinhala, Tamil, and English. It offers invaluable teletherapy services for people with cerebral palsy (CP).
Speaking at the event, MJF Charitable Foundation Head of Rehabilitation Services and National Centre for Children with Cerebral Palsy and other Developmental Disorders (NCCCPDD) Director Gopi Kitnasamy shared: "It truly is a passion project. In our four centres, we attend to about 300 children and what we've come to realise is that awareness plays a major role in effectively helping them. As we continued to reach out, we came across a lot of people who kept their children with cerebral palsy at home, which was shocking as we have great health services, but due to the lack of awareness, there are those children who have never even once visited a doctor and they all end up housebound."
Kitnasamy also shared how they were inspired to launch this project as quickly as they did, sharing that while they carry out services daily, once the lockdown came, it disrupted those procedures. "We can't allow for a break in service as it breaks down any progress we may have had leading up to that point. It must be a continuous process and that is when we initiated a teletherapy initiative during the pandemic, and it proved to be most beneficial."
He said that subsequently they decided to take things a little further by taking teletherapy and also telescreening totally online and making it easily accessible.
Among people with disabilities, children are especially vulnerable as undetected disabilities in their early years and delays in rehabilitative initiatives can lead to delays in development. Early identification can help foster stimulating environments where families, healthcare, and education professionals are better prepared to support the development, inclusion, and active participation of children with disabilities. The disABILITY app will bridge the gap between the families with persons with disabilities and help provide the necessary services remotely.
The app includes guided disability and development screening; access to paediatricians; early identification and intervention; and therapeutic, educational, and rehabilitation assistance, allowing caregivers to monitor progress with the guidance from MJF Charitable Foundation's multidisciplinary team.
The project focuses on possibilities, and in emphasising the ability of people who are considered disabled seeks to grow awareness of the estimated 40,000 people with cerebral palsy in Sri Lanka, 17 million around the world, and others with Down syndrome or other developmental disorders. This requires communication to address the stigma and evolve to acceptance, respect, and inclusion. Sarva designed and produced an infomercial which will be broadcast to help Sri Lankans overcome the stigma and isolation of people with disability.
The app aims to share knowledge, therapies, and services for people with disability, especially children, in regions of Sri Lanka where access to transport, regular therapy, and other services are limited. World Vision Lanka will support the dissemination of the app amongst people with disability and support its use by their families.
Recognising the need for grassroots acceptance of the app in rural areas, World Vision Lanka will pilot the app, introducing it to marginalised communities in which the organisation operates. MJF Charitable Foundation therapists and teachers will support the assessment, diagnosis, referral, follow-up, and review of children and others. A national campaign conceptualised by Sarva is being launched simultaneously to support awareness and inclusion, while sharing information about the app.
The app is currently available for Android phones and tabs on Google Play Store and will shortly be available for iOS on Apple App Store. It is designed in an intuitive manner, based on the age of the person, and its services are available via an interactive platform on any smartphone with only the most basic skills required in order to use the app.
This article was taken from
The Morning