News &
Events
Zhenya's magical gift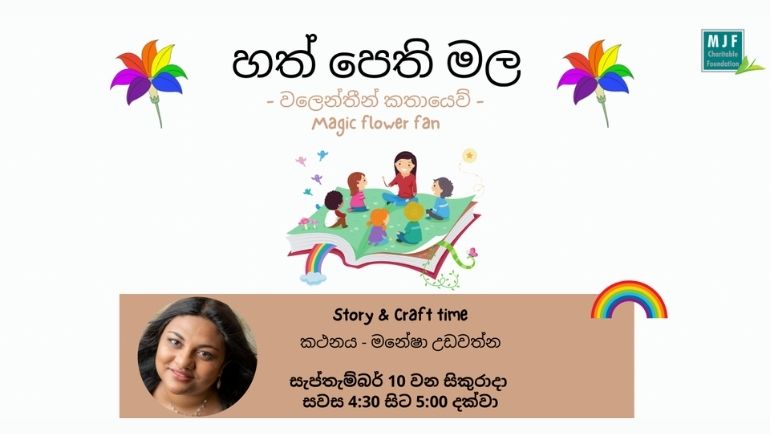 Join us to find out how Zhenya's magical gift made all her wishes come true with "Rainbow Flower" by Valentin Katayev, followed by a craft session with waste material.
Materials needed:
Strong Glue
Wooden skewer /straw
Old paper plate
1 white paper
Coloring pencils, platinums or paint
Pair of scissors
Join us on MJFCF Facebook live.
Upcoming Events
People's Market Weligama
The People's Christmas Market is coming to Weligama this December!