News &
Events
Yoga with Waruni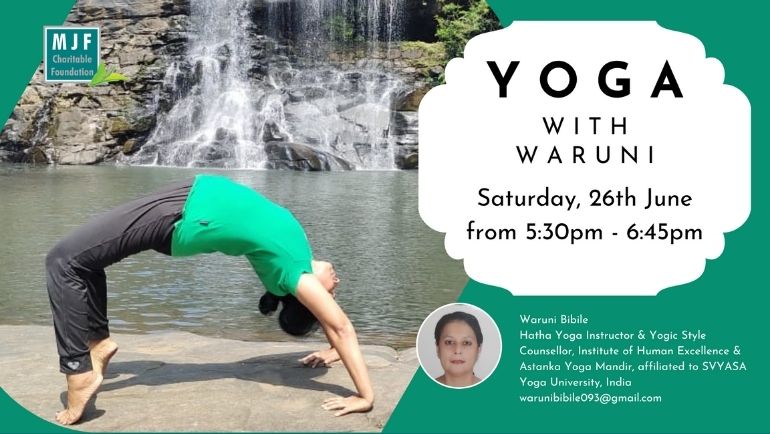 Online with Facebook Live
Yoga is a path to peace & wellness; in these extraordinary times, its benefits are especially ideal to help balance the different mental and physical stresses.
Unroll your yoga mats this Saturday 26th June for a virtual yoga session and awaken your mind, body and inner spirit with the power of hatha yoga,
Led by yoga Instructor Waruni Bibile.
Join us
LIVE
.