News &
Events
Yoga for Children with Physical Disabilities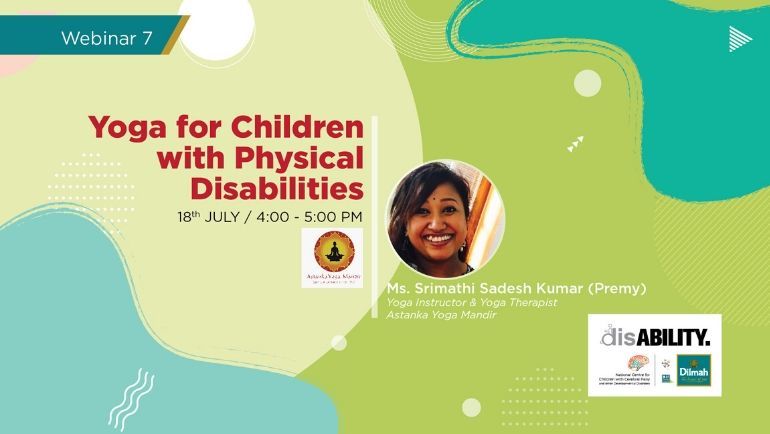 Yoga for Children with Physical Disabilities by Yoga Therapist, Premy at Astanka Yoga Mandir.
Join the webinar:
https://bit.ly/yoga-for-children-with-physical-disabilities
Password: 169305
Yoga begins by working with the body on a structural level, helping to align the spinal column, increase flexibility, and strengthen muscles, internal organs are toned and rejuvenated, brain cells are nourished and refreshed. The end result is increased mental clarity, emotional stability and a greater sense of overall well-being.
Upcoming Events
Choose to Challenge - Celebrating Women's Day at Dilmah
When we choose to challenge, we choose to change.
Past Events
From Kalkudah with Love - Third Graduation
In celebration of their Graduation, the 3rd intake of Empower Culinary & Hospitality School - East will host a private dinner at MJF Centre in Kalkudah.
Virtual Art & Crafts Exhibition
Welcome to NCCCPDD's first-ever Virtual Art & Craft Exhibition.