News &
Events
World Down Syndrome Day 2018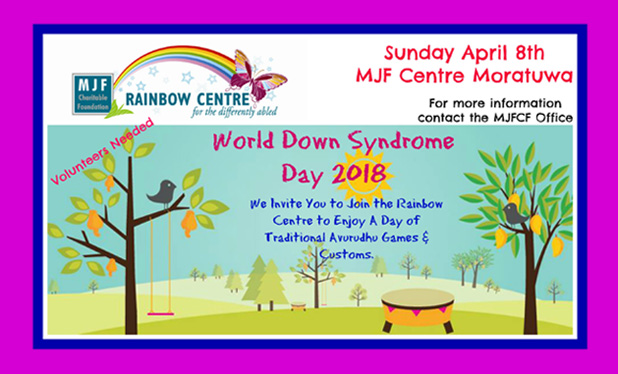 2018-04-08
08:00:00 - 12:00:00
111, Negombo Road, Peliyagoda, Sri Lanka.
We invite you to join the Rainbow Centre to enjoy a day of traditional avrudu games and customs.
For more information contact : + 94 11 482 2000
Upcoming Events
5th ECHS Graduation - Dinner in the Garden
In Celebration of their Graduation, the 5th intake of ECHS will host a dinner in the garden at MJF Centre Moratuwa.