News &
Events
Workshop on Eye Gaze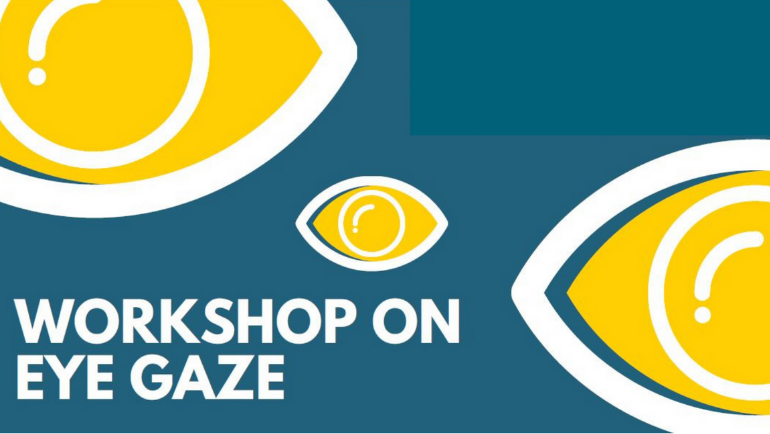 2019-03-20
09:00:00 - 16:00:00
NCCCPDD, 111/5, 4th Lane, Koswatte Road, Kalapaluwawa, Rajagiriya
This workshop is designed for clinicians working with children with cerebral palsy and complex communication needs and their families, who are interested in developing a systematic approach to eye-gaze technology assessment and implementation for play, participation and communication. No prior experience with eye-gaze technology is required to attend this workshop, however, participants are welcome to bring case examples from their practice to contribute to
discussion
.

Learning outcomes:

Participants will be able to:
Describe key factors important to evaluate when considering technology and in specific eye-gaze technology in children with cerebral palsy.
Analyse issues and solutions to assessing and providing eye-gaze technology, for play, participation and communication.
Describe issues and solutions to trailing, implementing and measuring the effectiveness of eye-gaze technology
Discuss case studies, with videos, that embed the theoretical elements in this session and demonstrate the important skills and abilities to consider for eye-gaze technology in children with cerebral palsy.
Interactive components:
Case studies, with videos, will be presented for the participants to analyse issues and solutions to assessing and providing eye-gaze technology for play, participation and communication. Eye-gaze technology devices will be made available during the workshop for the participants to first-hand get an experience of the technology.
Dr.
Petra Karlsson has been working in the field of cerebral palsy as a clinician since 1996; starting in her native Sweden before taking up a similar position at Australia's Cerebral Palsy Alliance in 2006 as an assistive technology consultant. Petra is now a senior research fellow at
Cerebral
Palsy Alliance Research Institute where she is the leading the international Eyes on Communication team. The team consists of researchers, clinicians, eye-gaze users and parents to eye-gaze technology users and is currently developing international guidelines for eye-gaze technology.
Anna Bech has been working as a speech pathologist working for 20 years, and in the technology services at Cerebral Palsy Alliance for over 10 years. She is a member of SPA, AGOSCI and ARATA. Anna regularly provides training and consultation in a range of assistive technology. She has a passion
in
providing effective and
evidence based
support for clients and families to implement functional communication goals.
Course Fee
Sri Lankans LKRs. 5,000
Non-Sri Lankans USD 50
For more information / registration
Gopi Kitnasamy
+9477 755 4328
+9471 434 2247
Upcoming Events
Down Syndrome Day 2019
Come celebrate World Down Syndrome Day with us on the 30 of March at MJF Centre, Moratuwa. Let's make it a day to value our differences, our abilities, and our worth! Have fun and help raise awareness.
NCCCPDD - Annual Sports Meet 2019
At the annual Sports Meet of Dilmah's NCCCPDD, every child will be given a chance to participate, showcase their ability and reach their fullest potential through sport and active recreation.