News &
Events
What we can learn from the Olympics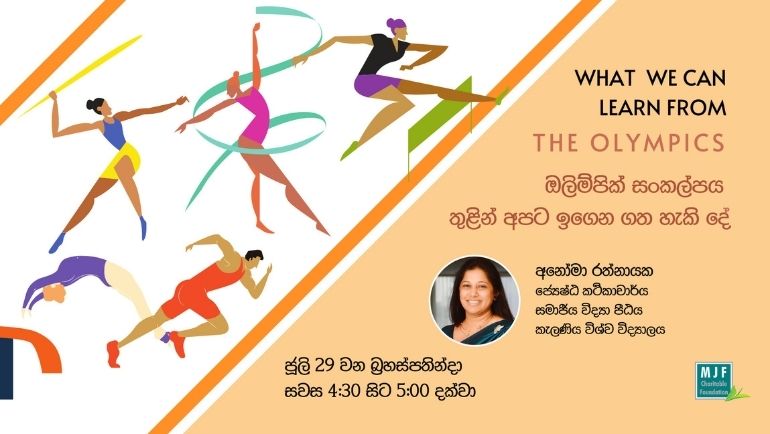 Online with Facebook Live
We are excited that the #Toyko2020 #Olympics have begun.
Did you know that the Olympic rings represent solidarity and unity among the continents and that combined, the six colours of the flag including its white background represent all the colours in the flags of every country?
Join us live on
MJFCF Facebook
- Thursday 29th July to learn everything you ever need to know about the Olympics and why they matter beyond sport.
(Suitable for children aged 6-12)
Here's what you need for the craft:
A white A4 paper
A pencil
An eraser
Colour pencils, pastel or watercolours in Blue, Yellow, Black, Green, Red
A lid that you can be used to draw a circle
JOIN US LIVE
Upcoming Events
People's Market Weligama
The People's Christmas Market is coming to Weligama this December!