News &
Events
Tea Time Fun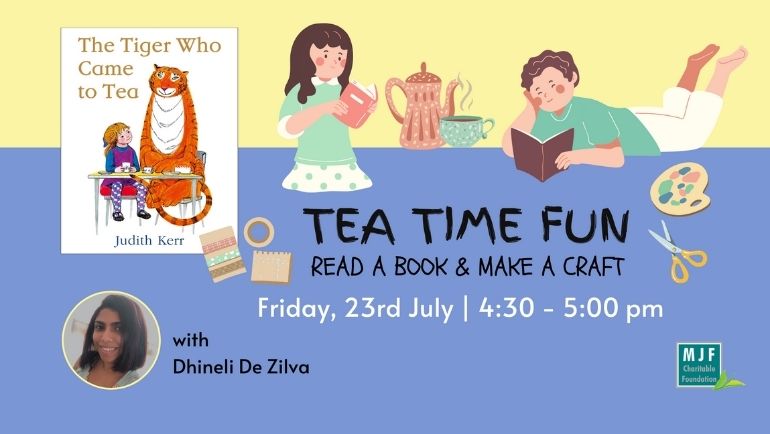 Online with Facebook Live
Tea Time can be fun for kids too! Join author Dhineli de Zilwa for a book reading and craft session join in the fun on Friday, 23rd July on MJFCF Facebook Live.
Make sure to get your craft supplies ready:
A4 cardboard (any colour)
One egg carton cut out (like a tiny cup)
Quick dry paint - Fabric paint if available
1 pipe cleaner (please suggest an alternative too – a straw? )
Piece of double-sided tape
A4 piece of coloured paper (different colour to the board)
Here's what you need for the tea
A teabag
warm water
Sugar
Milk
A mug
A spoon
Join Us Live on MJFCF Facebook.
Upcoming Events
People's Market Weligama
The People's Christmas Market is coming to Weligama this December!