News &
Events
Smart Ways to be Creative with your Phone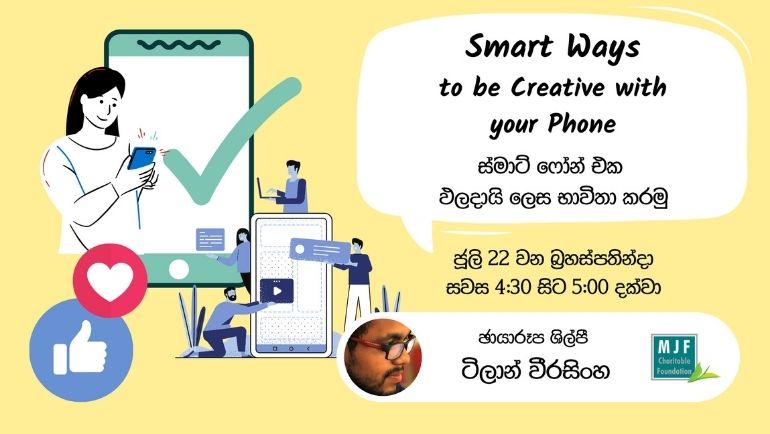 Online with Facebook Live
Your smartphone has a host of creative functions that can make the simplest pictures into art for work or for fun. Join Tilan Weeransinghe - live on the MJFCF page Thursday 22nd July for some amazing tips!
Join Us Live.
Upcoming Events
People's Market Weligama
The People's Christmas Market is coming to Weligama this December!