News &
Events
Sadhasarana Christmas Sale - 4th and 5th December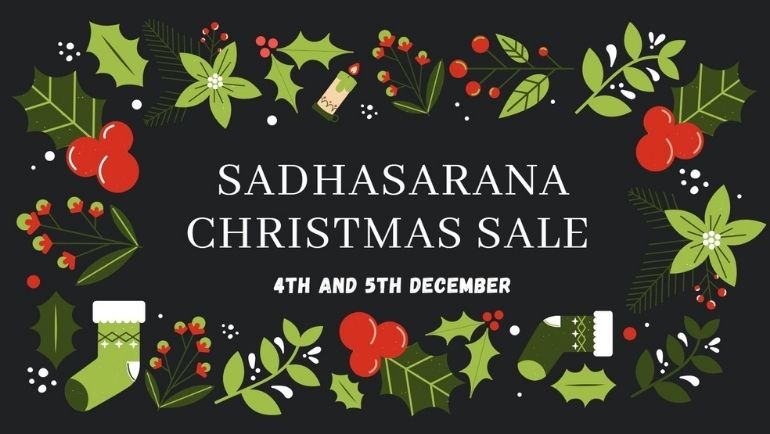 Sadasarana MJF Home for Elder's, Pitipana
The 15th Annual Sada Sarana Christmas Sale is on!
It's time to stock some good wine, chutneys & much more for Christmas.
The Sale includes gift items, Hand embroidered articles, Cushions, Homemade wine & chutney and many varieties of flowers and plants
The staff and residents of the Elder's Home sell their hand-embroidered garments, home-made wines, chutneys and plants to earn an income to support the centre. The sale brings in an additional income that helps cover some of their living expenses.
The community at the Sada Sarana elders home would love your support. Come join their community and support their cause!
Saturday, 4th December 2021 - 10AM - 10PM
Sunday, 5th December 2021 - 8AM - 8PM
At Sadasarana MJF Home for Elder's, Pitipana.