News &
Events
NightMarket – Christmas Edition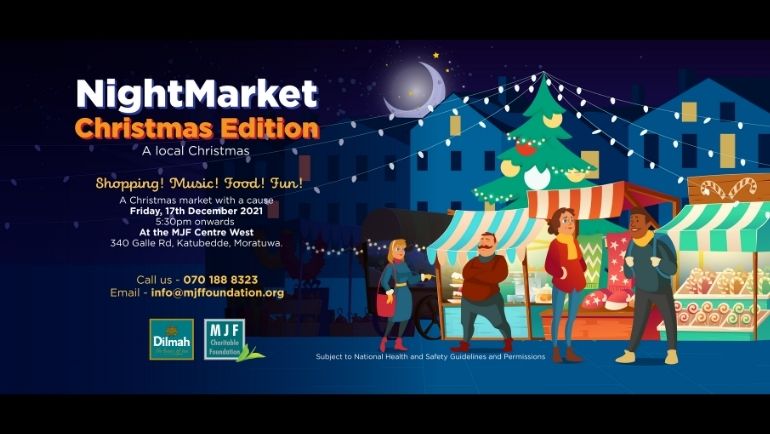 MJF Charitable Foundation - Moratuwa (Next to K - Zone)
Join us to support local vendors and have a very merry Christmas!
Our objective is to provide people affected by the pandemic with an opportunity to revive their business and to help others who are new to entrepreneurship gain more exposure in a wholesome, entertaining and sustainable manner. With music, food options that can be enjoyed by the whole community.


**The Night Market will be conducted with strict adherence to safety protocols of social distancing and wearing of masks.