News &
Events
Managing Children with Special Needs During & After Disrupted Routines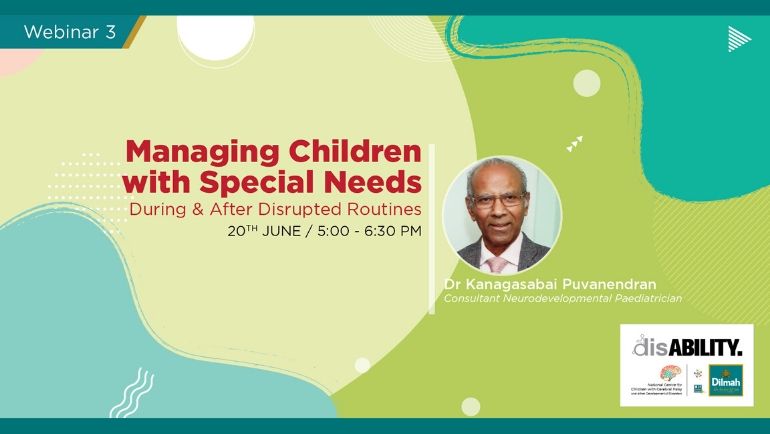 Managing children with special needs during disrupted routines can be extremely challenging for both parents and professionals. In our next Webinar (Tamil), Dr Puvanendran will talk about the ways parents can support children with Neurodisability in the post lockdown times.
Register
in advance for this webinar.
Upcoming Events
Choose to Challenge - Celebrating Women's Day at Dilmah
When we choose to challenge, we choose to change.
Past Events
From Kalkudah with Love - Third Graduation
In celebration of their Graduation, the 3rd intake of Empower Culinary & Hospitality School - East will host a private dinner at MJF Centre in Kalkudah.
Virtual Art & Crafts Exhibition
Welcome to NCCCPDD's first-ever Virtual Art & Craft Exhibition.