News &
Events
Mad about Mega Beasts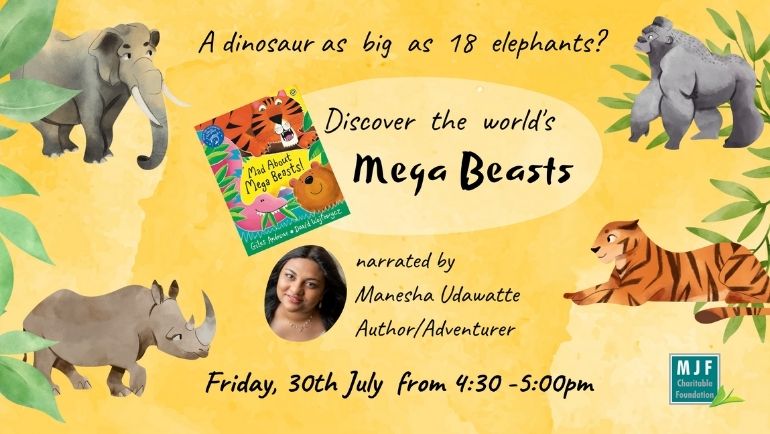 Online with Facebook Live
Discover the Mega Beasts of the world in this rhyming picture book and colorful characters with adventurer Manesha Udawatte as you travel the world; hold on to your safari hats and grab your binoculars for this not to be missed session on Friday, 30th July on MJFCF Live.
Here's what you need to make a Mega Beast of your imagination.
Old Paper plate and cup
Googly eyes (or make your own)
Color pencils and felt pens /crayons
Glue
Scissors
Reusable material, such as Bubble wrap, old wrapping paper or labels
1 Clean and dry used plastic bottle
1 CD
1 Clean Old sock
JOIN US LIVE
Upcoming Events
People's Market Weligama
The People's Christmas Market is coming to Weligama this December!