News &
Events
Exploring Cultures Around the World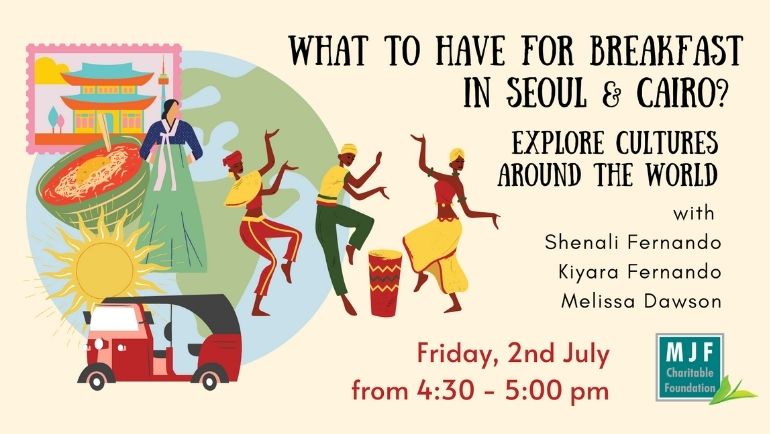 Online with Facebook Live
What does the Sri Lankan greeting 'Ayubowan' really mean? Did you know that Koreans eat rice with almost every meal? How familiar are you with African music? Join us live on MJFCF - Friday 2nd July from 4:30- 5:00 pm to learn the answers to these and other questions.
Our hosts, Shenali, Kiyara & Melissa will take you on a virtual tour of cultures around the world as well as our own, helping us learn more, appreciate and respect people that are different from us.
Games and an activity will also be included in the session that will not only be a new learning experience but also a bit of fun.
(Suitable for children age 5 - 12)
Join us live on
MJFCF FB Page
!