News &
Events
Explore Cultures Around the World 2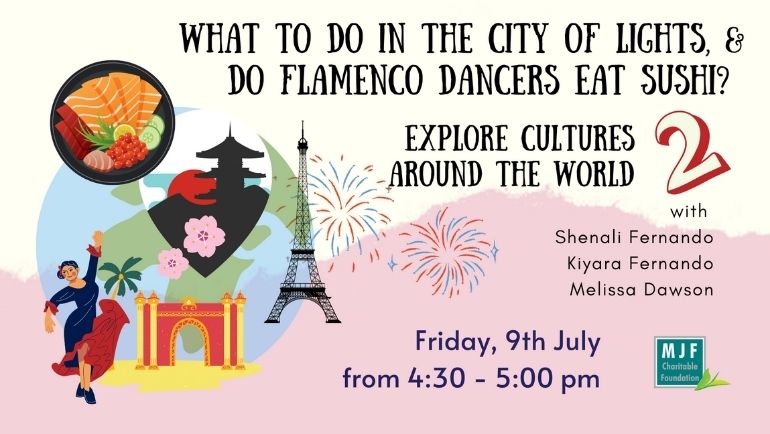 Online with Facebook Live
Did you know that Paris is also called the city of lights? In Japan, people eat fish almost every day!
Join our travel hosts, Shenali, Kiyara & Melissa
live on MJFCF
- Friday 9th July from 4:30- 5:00 pm to experience a virtual flamenco dance in Spain and explore cultures around the world.
Games and activities will also be included in the session, which will be a new learning experience and fun.
(Suitable for children age 5 - 12)
Join Us with Facebook Live