News &
Events
Down Syndrome & Nutrition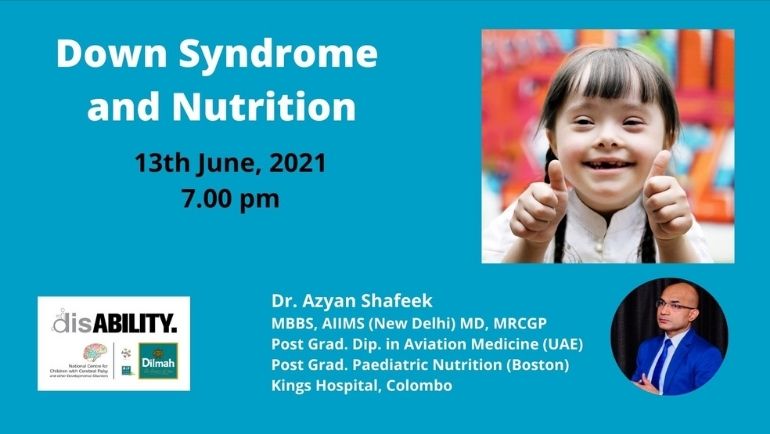 Click
HERE
to register, for the next disABILITY webinar.
Learn about Down Syndrome & Nutrition from Dr. Azyan Shafeek. In this informative webinar, we will provide you with knowledge and understanding on Down Syndrome - one of the more commonly occurring genetic disorders, where mental retardation is combined with nutritional conditions.
Upcoming Events
Cerebral Palsy & Nutrition
Join our next disABILITY Webinar to learn about Cerebral Palsy & Nutrition.