News &
Events
Disability Awareness Programme for Community Social Workers and Midwives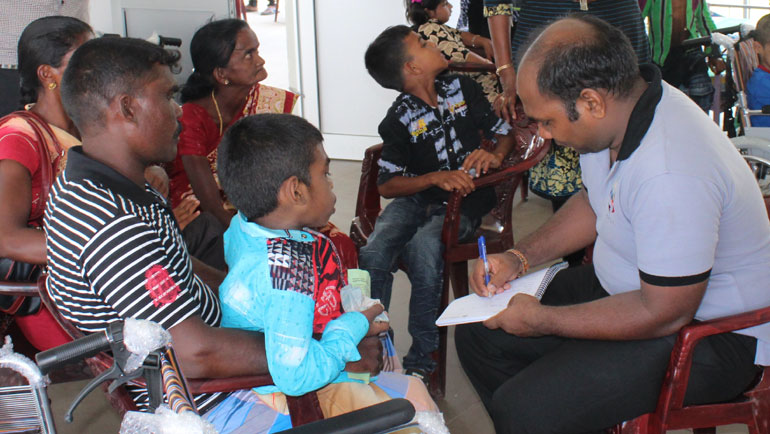 2019-01-18
09:00:00 - 16:00:00
NCCCPDD, Rajagiriya
The National Centre for Children with Cerebral Palsy and Other Developmental Disorders, in partnership with MAITS (UK) is organising a training programme - in Tamil medium to assist Community Social Workers and Midwives from Northern and Eastern provinces of Sri Lanka to manage children with disabilities.
Upcoming Events
Opening of NCCCPDD in Kandy
The regional centre of NCCCPDD will make its entry into Kandy as part of our efforts to strengthen the response to the needs of people with disabilities in Central Province of Sri Lanka.
MJF Centre - East takes Autism Awareness to Surrounding Communities
Organised by MJF Centre - East Kalkudah with the DS division of Kiran, this programme will increase awareness and understanding of Autism.