News &
Events
Culinary Networking Event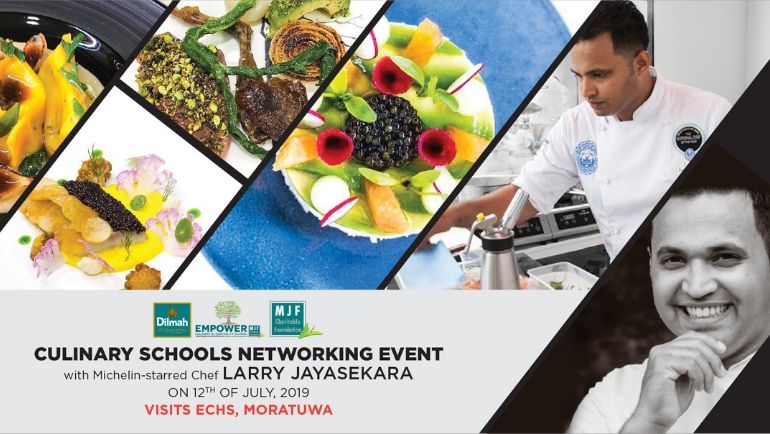 Michelin star chef, Larry Jayasekara will bring his highly-regarded culinary expertise to ECHS, Moratuwa this Friday to inspire a new generation of chefs in Sri Lanka.

Chef Larry, known for his creative interpretations with a flair for the Sri Lankan, boasts an impressive 16-year culinary portfolio that has earned him many international awards and accolades. His dishes feature flavours that are influenced by his experiences in the kitchen and the island of his birth.
Upcoming Events
Choose to Challenge - Celebrating Women's Day at Dilmah
When we choose to challenge, we choose to change.
Past Events
From Kalkudah with Love - Third Graduation
In celebration of their Graduation, the 3rd intake of Empower Culinary & Hospitality School - East will host a private dinner at MJF Centre in Kalkudah.
Virtual Art & Crafts Exhibition
Welcome to NCCCPDD's first-ever Virtual Art & Craft Exhibition.