News &
Events
Colombo Design Market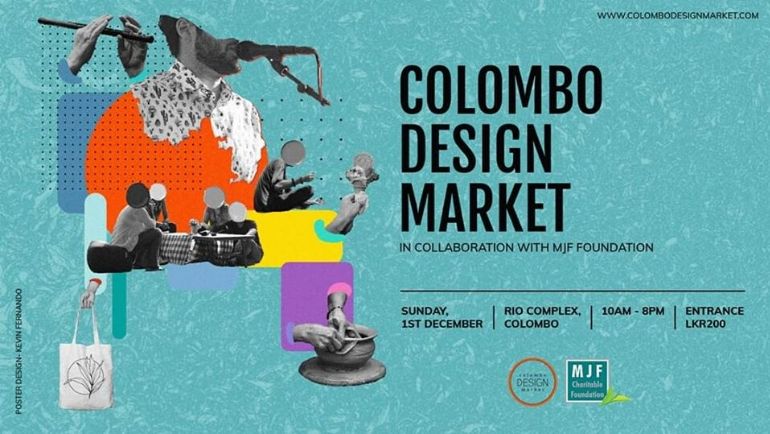 Rio Complex, Kumaran Ratnam Rd, Colombo 2
Colombo Design Market is back for our annual gathering of artists, designers and all things creative! Happening at the iconic Rio Complex, come explore all it's nooks and crannies to discover some of Colombo's freshest brands, linen threads to carefully crafted jewellery, original music and maker-space workshops.
We're excited to be collaborating with MJF Foundation - The Merrill J. Fernando Charitable Foundation to bring you craft artisans and SME's from across Sri Lanka, including hand painted pottery, upcycled furniture and homemade goodies.
Stay posted for announcements for the full line-up including
Brands
|
Music
|
Workshops
|
Food PARTNER LOVE
TNL Radio Networks
Hype Events
If you're interested in joining as a vendor or volunteer - sign right up!
http://linktr.ee/colombodesignmarket
Date: Sunday, 1st December 2019
Location: Rio Complex, Kumaran Ratnam Rd, Colombo 2
Time: 10am to 8pm
Entrance Fee: LKR 200
Related Articles
Upcoming Events
Choose to Challenge - Celebrating Women's Day at Dilmah
When we choose to challenge, we choose to change.
Past Events
From Kalkudah with Love - Third Graduation
In celebration of their Graduation, the 3rd intake of Empower Culinary & Hospitality School - East will host a private dinner at MJF Centre in Kalkudah.
Virtual Art & Crafts Exhibition
Welcome to NCCCPDD's first-ever Virtual Art & Craft Exhibition.