News &
Events
CLPL 2019 - Cricket Live Premier League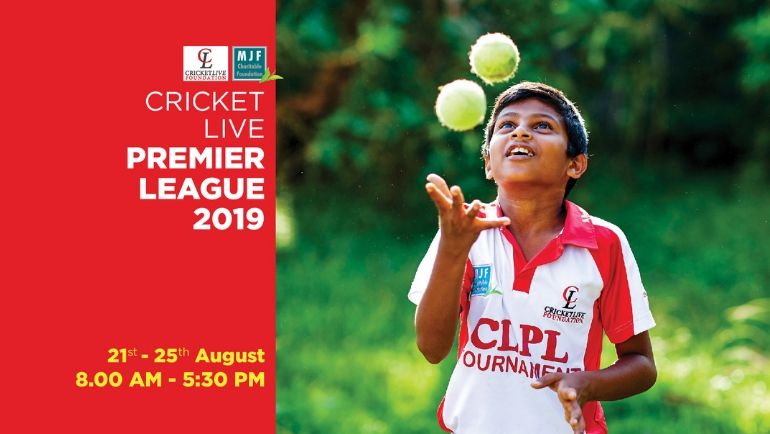 Moratuwa- Janajaya Vidyalaya (21/08- 24/08)
Sunandopananda Vidyalaya (21/08-25/08)
Siyambalanduwa - Cambell Park (21/08-22/08)
Cricket Live Foundation's 6th Cricket Live Premier League - CLPL 2019 will kick off on 21st of August. The 5-day tournament will bring the best of talents from CLF Moratuwa and Siyambalanduwa competing against each other to be crowned the champions. Be ready to witness some great cricketing action at CLPL by our young Cricket Live Foundation players.
Cricket Live Foundation works in partnership with the Dilmah's MJF Charitable Foundation with over 400 children from Moratuwa and Siyambalanduwa. The programme provides cricket coaching alongside life skills and education for underprivileged children to provide a pathway for their future through cricket.
Venues:
Moratuwa- Janajaya Vidyalaya (21/08- 24/08)
Sunandopananda Vidyalaya (21/08-25/08)
Siyambalanduwa - Cambell Park (21/08-22/08)
**Invitees Only
Upcoming Events
People's Market Weligama
The People's Christmas Market is coming to Weligama this December!