News &
Events
Art of saying Thank You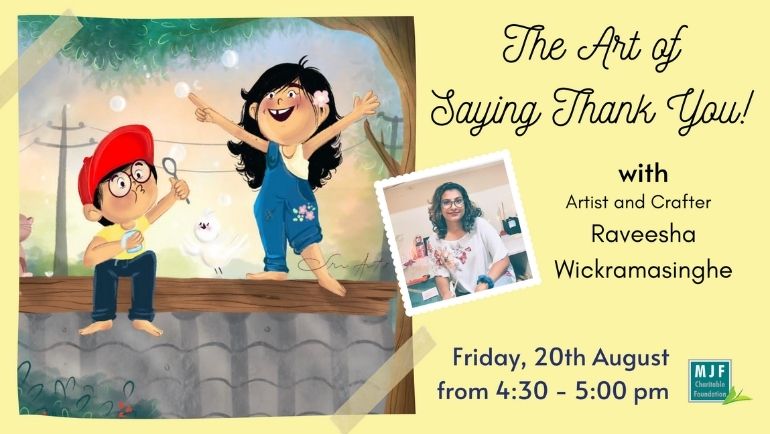 Show your love & gratitude to a loved-one in a creative way! Gather your art supplies and join Artist and Crafter - Raveesha Wickramasinghe to learn how to make a hand-made card. Friday 20th August on MJFCF Facebook Live.
The materials we need :
10"x7" white cardboard
Watercolors /Felt pen/ Color pencils
Paint brushes
Water and a cup to dip the brushes
Some tissues
Join us on Friday - Facebook Live
Upcoming Events
People's Market Weligama
The People's Christmas Market is coming to Weligama this December!